Ciara Foster: Not only of the Sea
Wednesday 8 July – Tuesday 28 July 2015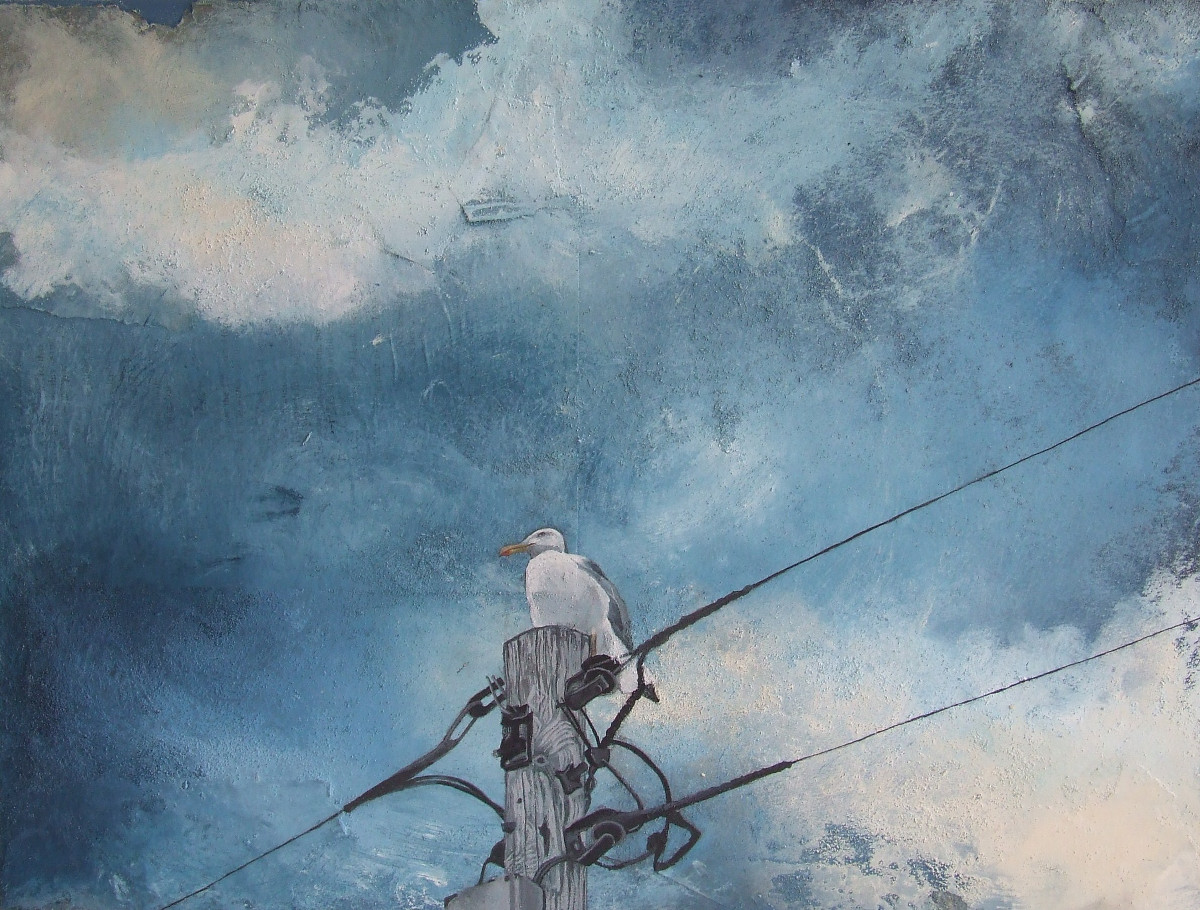 Meath County Council Arts Office is delighted to present Not only of the Sea, an exhibition of work by Ciara Foster. The exhibition will be opened by Councillor Alan Tobin. All welcome.
Ciara Foster is a graduate of The National College of Art and Design in Dublin where she studied Textile design, specialising in embroidery. She completed an MA in Design at NCAD in 2003. She has been involved in many group and solo shows at home and abroad.
In 2004 Ciara was awarded an Arts Council Travel Award to travel to Hall Farm Art Center in Vermont. Ciara was Artist in Residence at Draíocht Art Centre in Blanchardstown, also at Roundstone in Connemara and at Aras Eanna, on the Aran Island of Inis Oirr. She was awarded a one month fellowship to The Vermont Studio Arts Centre in Johnson Vermont in 2009. In 2012 she spent one month at Cill Rialaig Artists retreat in Kerry.
Ciara uses a variety of mixed media techniques to create texture and interest in her paintings. She has always been inspired by her natural environment and the creatures she finds in it.
She became interested in seagulls after observing them for some time. They are probably one of the few birds that live all over the world and are recognisable to everyone.
The work in this exhibition is as much about the sky, which is vast, never ending, and ever changing, as it is about the seagulls who inhabit it. It is a place where they can float motionless in mid-air catching wind currents and performing air acrobatics. The clouds are never static, it's the one landscape that will change constantly in a short space of time.
In her work she references the novella 'Jonathan Livingston Seagull' by Richard Bach, a fable about a seagull learning about life and flight, and the pursuit of perfection, where both the birds and the sky symbolize freedom and infinity.
"We're free to go where we wish and to be what we are," Jonathan answered, and he lifted from the sand and turned east, toward the home grounds of the flock.
Wednesday 8 July – Tuesday 28 July 2015
Ashbourne Cultural Centre
Ashbourne, Co. Meath
Telephone: +353 46 9097414
Admission / price: Free