Cheek by Jowl
Thursday 23 February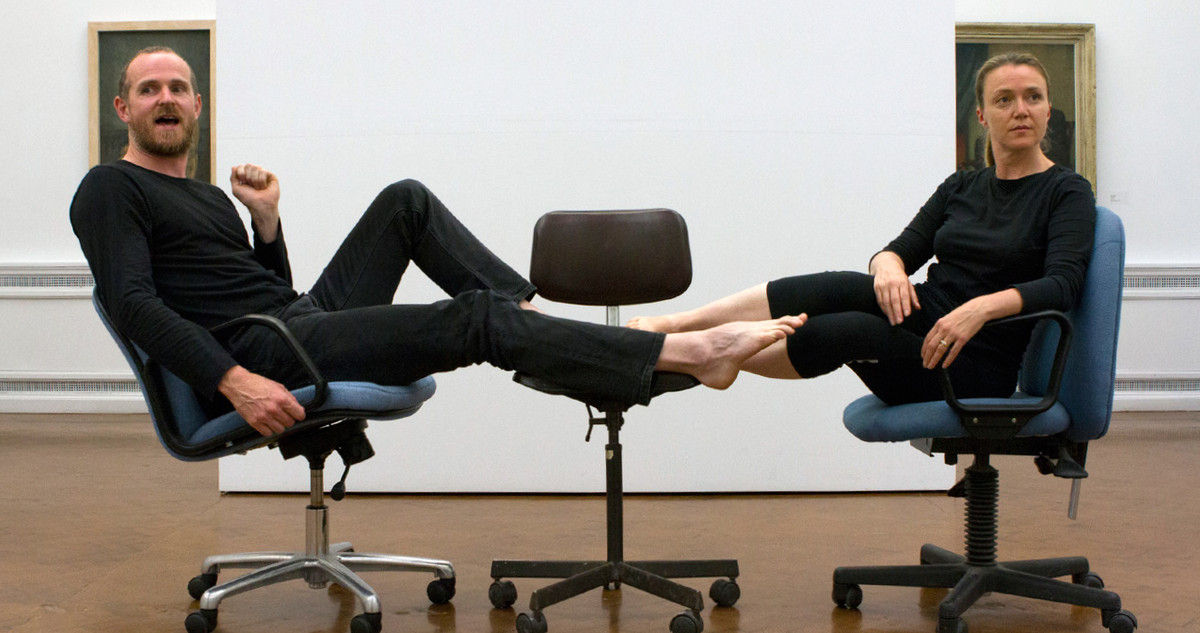 A performance written and directed by Naomi Sex • Featuring actors Damien Devaney and Darina Gallagher • This performance was awarded "The Touring Visual Arts Award, 2016" by The Arts Council of Ireland and The Fingal Artists' Work Scheme.
Cheek by Jowl presents a series of layered, highly descriptive vignettes. Its title sets a claustrophobic scene for a single ubiquitous character You/One to navigate an abstract, non-place.
The central character (You/One) is middle-class, coming to terms with being middle-aged and is operating amidst a culture of distraction.The psychology and mechanics underlying the canonical practices of portraiture informed a starting point and became a way to imagine a performative rendering for a fictional portrait. In that regard, the surface of the body i.e. the skin is referred to throughout the scripted piece denoting aspects of a societal complexion.
In this performance, two actors channel the character with momentum, manoeuvring from side to side profile. The work is punctuated by carefully held, poised poses, choreographed to resonate with the notion of the portraitists' "sitter"; as the actors move, they are physically connected to one another and are supported by chairs on wheels which remain fixed to their bodies for the duration of the piece.
Image: Limerick City Gallery of Art, September 2016
Thursday 23 February
University Of Limerick
Plassey, Limerick
Telephone: +353 61 213052
Admission / price: Free