Charles Tyrrell in Conversation with Vera Ryan
Friday 10 June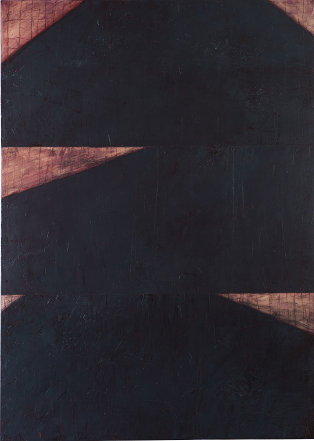 1pm, Friday 10 June • Free Admission
Charles Tyrrell will discuss his exhibition 'New Large-Scale Works' with Vera Ryan.
Charles Tyrrell is widely respected as one of Ireland's most consistent, rigorous and proficient painters. Having spent his formative years in Meath, Charles Tyrrell has lived and worked in the Beara Peninsula for nearly twenty years and this new body of work celebrates the artist's strong connections with Meath and Cork, in association with Solstice Arts Centre, Navan.
Vera Ryan is an art historian and is best known for the acclaimed publication series Movers and Shapers; a trilogy of books that features in depth interviews between Vera Ryan and people of prominence in the visual arts in Ireland and who have had a significant impact on the Irish arts scene.
Image: Charles Tyrrell: C7.10, 2010, oil on canvas, 210 x 150 cm, photo © the artist and Con Kelleher
Friday 10 June
Emmet Place
Cork
Telephone: +353 21 4805042
Admission / price: Free