Charles Tyrrell
Thursday 24 March – Friday 6 May 2011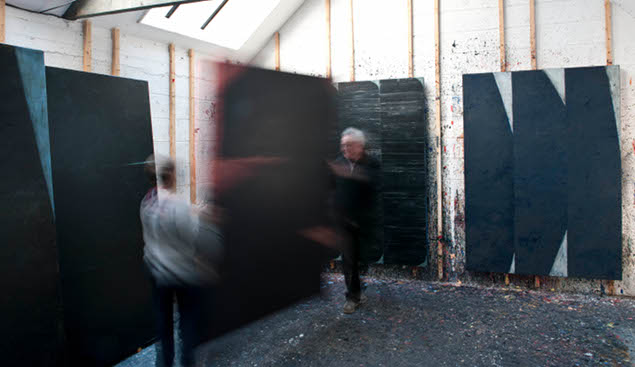 Charles Tyrrell is widely respected as one of Ireland's most consistent, rigorous and proficient painters. Spending his formative years in Meath, he has lived and worked in Allihies on the Beara peninsula in West Cork since 1984. This new large-scale body of work celebrates the artist's strong connections with Meath and Cork. His works on canvas and aluminium are precisely controlled explorations into the qualities of paint, and his finely textured surfaces reveal an intense enquiry into the possibilities of the medium that remains defiantly abstract.
Opening Night: Thursday 24 March at 7.30pm. All Welcome. The exhibition will be officially opened by Patrick T. Murphy, Director, Royal Hibernian Academy.
Presented in partnership with the Crawford Art Gallery, Cork. This exhibition will transfer to the Crawford Art Gallery, Cork (Friday 13 May – Saturday 2 July).
Thursday 24 March – Friday 6 May 2011
Navan, County Meath
Telephone: +353 46 9092300
Opening hours / start times:
Tuesday 11:00 - 16:00
Wednesday 11:00 - 16:00
Thursday 11:00 - 16:00
Friday 11:00 - 16:00
Saturday 11:00 - 16:00
Admission / price: Free