CHAIRS: The Sketch and the Chair
Friday 25 February – Saturday 16 April 2011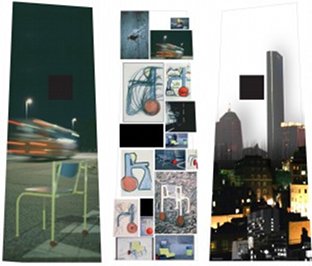 In the context of 2011 – Year of Craft [Craft Council of Ireland], the NCAD Gallery is pleased to present CHAIRS:The Sketch and the Chair, an exhibition by Danish furniture designer Hans Thyge Raunkjaër, opening at the NCAD Gallery on February 25th and running until April 16th 2011. Raunkjaër 's design company Hans Thyge and Co, have put together this touring exhibition showcasing the creative process of furniture design, from initial concept sketch through to the finished product. The exhibition combines largescale sketches and working drawings with the finished product; the chairs themselves, covering all aspects of the process, from concept to making.
The exhibition focuses on the sketch as the starting point and gives a back story of the inspiration and ideas behind each design. Raunkjaërs work focuses on the field between design and art, design and space and design and language. He is especially interested in the chair as a significant cultural object, and as a sculpture that relates directly to the human body, therefore one of the ultimate challenges for a designer.
Raunkjaër's company Hans Thyge & Co working mainly within the field of furniture, householdware and other design articles, for manufacturers worldwide. The studio is divided in 2 main areas: product design and visual communication. The ethos is that a strong dialogue between the product and the way it communicates is the essence of good design. In short, Good design communicates!
Hans Thyge & Co takes part in a wide range of activities as well as commercial product design, including teaching lecturing, exhibiting, publishing in order to be an active part of creative society. Hans Thyge Raunkjaer will be involved in teaching and learning activities in the College for periods during the exhibition's run.
Friday 25 February – Saturday 16 April 2011
100 Thomas Street
Dublin 8
Telephone: +353 1 6364200
Opening hours / start times:
1pm - 5pm, Monday – Friday
Admission / price: Free