Ceramics and its Dimensions: Shaping the Future
Saturday 24 June – Saturday 22 July 2017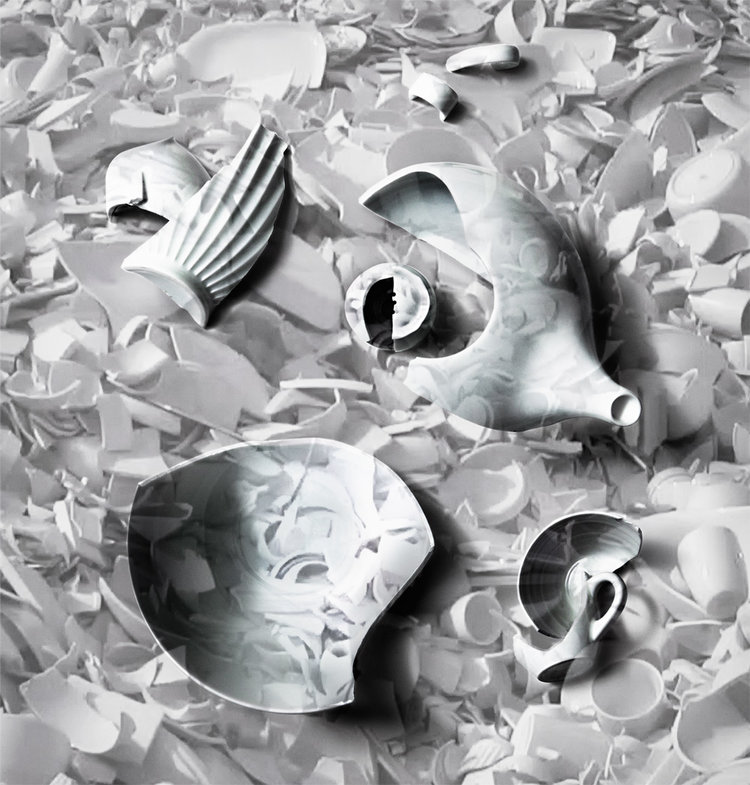 A Free Bus will run between Belfast and Portadown on the evening of the opening.Leaves Belfast from Golden Thread Gallery at 6.45pm. Returns from Portadown at 9pm
Symposium: "Making A Living As A Ceramicist"
Friday 30 June, 12 noon
A Creative Momentum event, presentation and discussion on how to make a living as a ceramicist, includes networking and lunch provided. This event is free of charge but registration is essential. To register please contact Niall Drew on 028 3831 2485 or Niall.Drew@ArmaghBanbridgeCraigavon.gov.uk
Ceramics and its Dimensions is a project which examines European ceramics from the perspectives of the past as well as of the future, with its new possibilities. The project has partner institutions in eleven different countries in Europe and it is co-funded through the Creative Europe program of EU and coordinated by the Porzellanikon Staatliches Museum für Porzellan, Hohenberg a. d. Eger / Selb.
Ceramics and its Dimensions: Shaping the Future (Module 6) is one of the ten modules (sub-projects) of the project and led by Aalto University, School of Art, Design and Architecture, Department of Design, Helsinki, Finland. The sub-project consists of a workshop, a touring exhibition and a publication. It has been co-funded by the Finnish Ministry of Education and Culture.
The exhibition will be accompanied by a publication, 'Ceramics and its Dimensions – Shaping the Future'.
Saturday 24 June – Saturday 22 July 2017
William Street, Portadown
Telephone: 028 (ROI 048) 38394415
Opening hours / start times:
Monday 10:00 - 17:00
Tuesday 10:00 - 21:00
Wednesday 10:00 - 21:00
Thursday 10:00 - 21:00
Friday 10:00 - 17:00
Saturday 10:00 - 17:00
Admission / price: Free