CCAD Lectures / Events in March
Tuesday 31 March 2015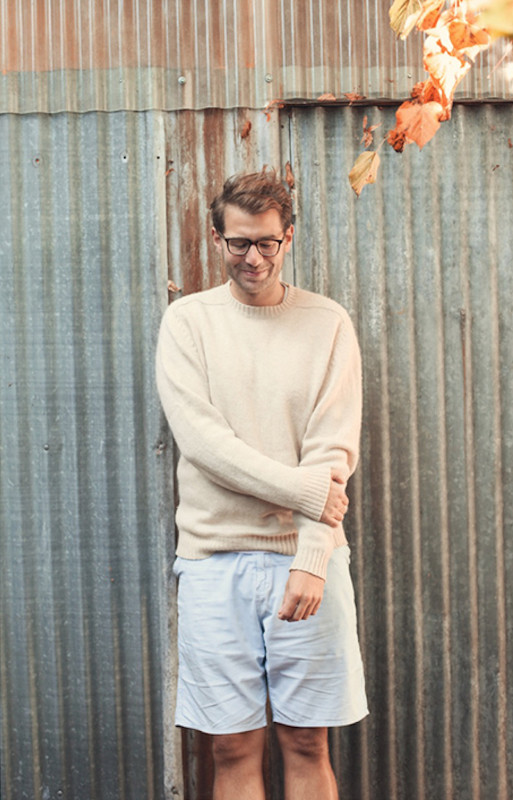 Talk by Jonathan Legge of Design Duo Makers & Brothers
Date and Time: Wednesday 11th March 2015 at 11.30am
Venue: DLT, CIT Crawford College of Art & Design, Sharman Crawford Street
Jonathan Legge is a Creative Consultant working in London and Dublin.
Jonathan Legge is the Founder and Creative Director of the Irish e-commerce company, Makers & Brothers.
Makers& Brothers, is a project developed by two brothers, Jonathan and Mark Legge. They are an online retail venture founded on a belief in the simple things; the handmade, objects of integrity, contemporary vernaculars. Raw, genuine qualities that bring meaning and depth to life and the objects one surrounds oneself with. They are an Irish company, involved locally but with an international reach and relevance. They offer a simple curation of everyday design and craft. A collection of the best from Ireland and further afield; objects of use, the simple, beautiful and sometimes nicely odd. They believe in a quite, human approach to retail.
https://www.makersandbrothers.com/
Business to Arts Talk
Date and Time: Friday 13th March 2015 at 11.00am
Venue: Upstairs Lecture Theatre, CIT Crawford College of Art & Design, Sharman Crawford Street – Open to all students
Chief Executive Andrew Hetherington will present a talk on the work of Business to Arts.
Business to Arts is a membership-based, non-profit organisation that develops partnerships between businesses, individuals and the arts. As well as working directly with arts organizations to build their capacity and diversify their income streams, they work to team the corporate community up with arts organisations and artists to develop solutions in areas such as sponsorship, commissioning, brand development, training, leadership development, internal and external communications and events.
Fund it Crowdfunding Clinic
Date and Time: Friday 13 March at 2pm
Venue: Upstairs Lecture Theatre, CIT Crawford College of Art and Design, Sharman Crawford Street (Open to all – please contact admin@fundit.ie to book)
Andrew Hetherington, Chief Executive of Business to Arts and co-founder of Fund it, will join a panel of experienced crowdfunding creatives to discuss how to use crowdfunding to fundraise for a creative project or idea. Fund it is an Ireland-wide initiative. Based in Dublin, advice is offered to all Project Creators from a staff of professional fundraisers, resulting in a 72% success rate – one of the highest for a crowdfunding platform anywhere in the world.
The Irish Music Rights Organisation (IMRO) are partnering with Business to Arts to bring knowledge of crowdfunding as an alternative funding stream to the music and creative industries in Ireland. CIT are hosting this event as part of a series of Clinics around Ireland.
There's a Ghost in my House 2
Date and Time:
Friday 13 March,
11:30am
–
3:30pm
Venue: UTC
Join us for this Paint Club event at CIT Crawford College of Art and Design. Eight artists discuss their practice's relationship to particular paintings from history. Building on a similar event at Tate Britain in 2014 this event will address the issue of what kind of working relationship contemporary artists might hope to have with painting's rich but sometimes turbulent history. Does contemporary painting, to gain significance, always have to genuflect to art of the past?
Guest panel will be chaired by Donal Moloney and Tom Helyar-Cardwell. Presenters: Colin Crotty, Jo Kelly, Maureen O'Connor, Diana Copperwhite, Sharon McCarthy, Rebecca Bradley, Donal Moloney and Tom Helyar-Cardwell.Paint Club was set up by staff and students of University of the Arts London as a research network, open to anyone with an interest in contemporary painting. It provides a forum for the discussion of painting, its context within contemporary art practice and its relationship to research, its own history and other forms of art.
Image: Jonathan Legge
Tuesday 31 March 2015
Emmet Place
Cork
Telephone: +353 21 4805042
Opening hours / start times:
Monday 10:00 - 17:00
Tuesday 10:00 - 17:00
Wednesday 10:00 - 17:00
Thursday 10:00 - 20:00
Friday 10:00 - 17:00
Saturday 10:00 - 17:00
Admission / price: Free