Catherine Delaney: other-stuff
Thursday 15 March – Saturday 21 April 2012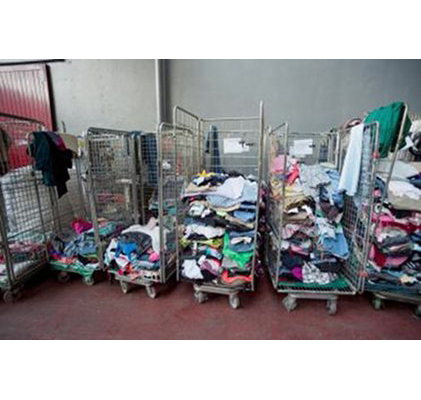 Opening Reception Thursday 15 March, 6-8pm
Bring your unwanted clothes to the LAB, Foley Street, Dublin 1 and participate in other-stuff.
All donations go to Saint Vincent de Paul, Sean Mac Dermott Street, at the end of the exhibition.
For more information see: www.other-stuff.ie / www.thelab.ie
Supported by The Arts Council, Fashion REDISCOVER, St. Vincent de Paul, All-Tex Recyclers and Liberty recyclers.
Thursday 15 March – Saturday 21 April 2012
Foley Street, Dublin 1
Telephone: +353 1 222 7850
Opening hours / start times:
Monday to Friday 10:00am – 6:00pm. We are currently closed at the weekend. Bookings are not necessary.
Admission / price: Free