Cathal McGinley: Ealaín ón gCladach / Art from the Shore
Sunday 14 July – Saturday 31 August 2019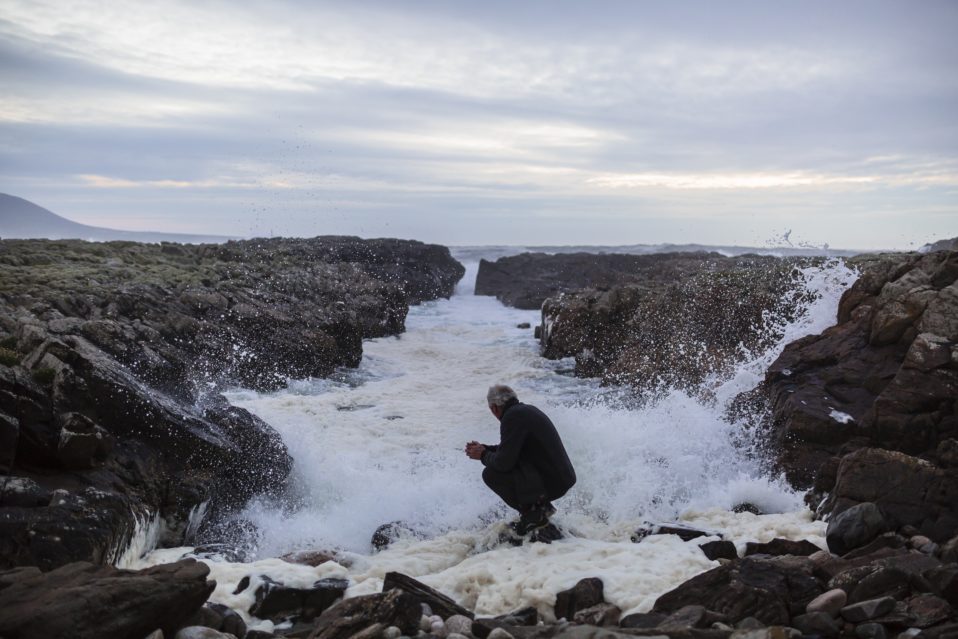 This exhibition is the culmination of a 3 year residency facilitated by the Regional Cultural Centre, Letterkenny where the artist split his time between residing on Inis Bó Finne and the mainland. Cathal McGinley is a significant player in the county's art scene but what sets him apart from many other practitioners is his intuitive artistic practice.
His methodology combines heritage, folklore, dinnsheanchas and a love of his language and the island community. This exhibition is diverse, comprising of paintings, drawings, sculpture and film. Cathal's work is attuned to 'dúchas' – it is timeless and utterly contemporary; simultaneously ancient and modern.
Cathal McGinley is 'of' Inis Bó Finne; he was not born on the island but was raised in Magheroarty overlooking his family's home place. He went on to study Fine Art in Sligo and later completed his MA at the University of Ulster.
Throughout this formal education Cathal maintained a 'grá (love)' for his home place and its people and customs. This assimilation has happened over millennia, handed down and down and down, eventually reaching this artist who digests it and makes it visible through his own prism. His sensibility is that of an islander and this unique perspective is demonstrated in this exhibition.
Sunday 14 July – Saturday 31 August 2019
Port Road, Letterkenny
Co. Donegal
Telephone: +353 74 912 9186
Opening hours / start times:
Monday closed • Tuesday 11:00 - 17:00 • Wednesday 11:00 - 17:00 • Thursday 11:00 - 20:00 • Friday 11:00 - 17:00 • Saturday 13:00 - 17:00 • Sunday closed Admission is free
Admission / price: Free
Closed Saturday 3 August.