Carmel Benson: How to be a Child?
Tuesday 8 July – Sunday 7 September 2014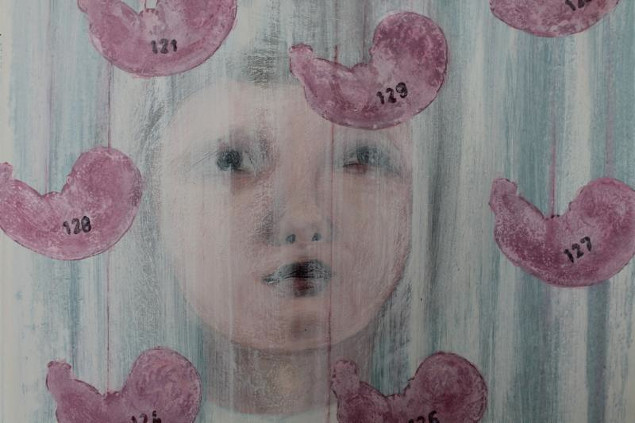 Opening Reception Thursday 17 July at 6pm
Carmel Benson is an artist living and working in Roundwood who uses the medium of print and painting. Since the beginning of her career Carmel has used childhood as a dominant theme. She sees childhood as an inexhaustible territory of struggle for comprehension, integration, and identity where a sense of grievance and oppression alternate with hope and a joyful escape into nature. For many who, like the artist, were children in 1950s and 1960s Ireland, childhood involved knowledge of early infant death, child abuse and an acquaintance with state and church institutions. This exhibition looks at instruments of power in language, prayers and mantras, how they can exclude or disempower and how they can be absorbed and repeated in an attempt to serve or protect oneself. Carmel's paintings, drawings and prints deal with these difficult themes with understanding and a unique sensitivity.
We open this stunning exhibition on 17th July at 6pm and all are welcome. The exhibition runs until the 7th of September.
Image: Carmel Benson: Numbered (detail), acrylic on board, 30 x 30 cm
Tuesday 8 July – Sunday 7 September 2014
Main Street, Bray
Co. Wicklow
Telephone: +353 1 2724030
Opening hours / start times:
Monday – Saturday, 11am – 5pm
Admission / price: Free