Caitriona Sweeney: Following a Trail of Breadcrumbs
Tuesday 25 January – Saturday 30 April 2022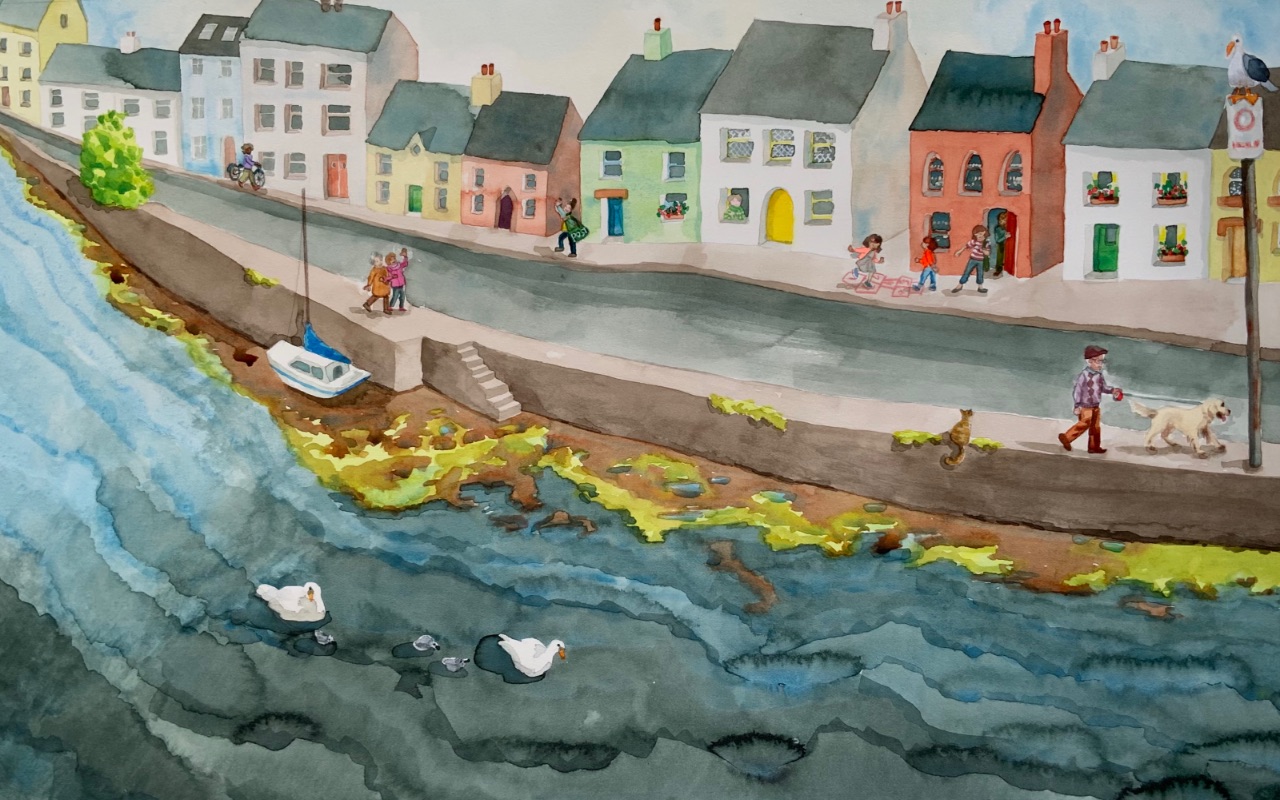 ――― In venue ―――
Illustrating a Modern Irish Fairytale
For this exhibition I have chosen a selection of the original final artwork from my children's picture book, A Galway Fairytale (published by The O'Brien Press).
As well as the final pieces, I've included some of the bits and pieces that don't usually get seen; snatches and snippets from my sketchbook, preliminary research, character development, colour ideas… In A Galway Fairytale, the characters go on a journey or quest – here's a peak at my illustrator/author journey of the making of this picture book.
Caitriona Sweeney is an illustration artist living and working in Dublin, though she spent most of her childhood holidays roaming around her Grandad's small farm in the west of Ireland. This instilled in her an appreciation and curiosity in weather, the seasons, community and all things handmade and tactile. She has illustrated 4 picture books and A Galway Fairytale is the first she has written as well as illustrated.
Instagram: caitriona.sweeney
Tuesday 25 January – Saturday 30 April 2022
O'Connell Street
Waterford
Telephone: +353 51 855038
Opening hours / start times:
Tuesday 11:00 - 17:30
Wednesday 11:00 - 17:30
Thursday 11:00 - 17:30
Friday 11:00 - 17:30
Saturday 11:00 - 17:30
Admission / price: Free