Building Sights
Thursday 4 November – Saturday 27 November 2010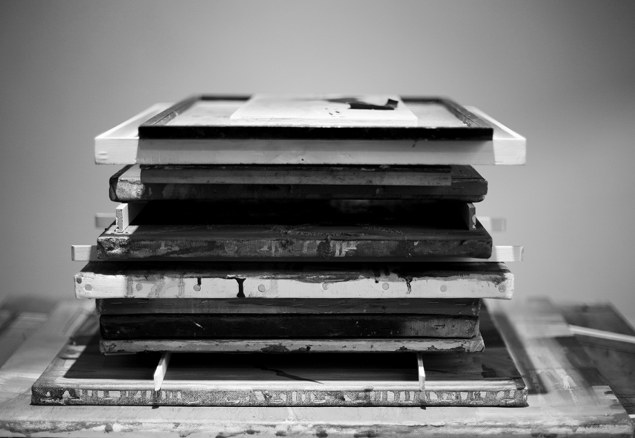 Kevin Kavanagh is pleased to present Building Sights. An exhibition of new work featuring Robert Armstrong, Tadhg McSweeney and Mark Swords.
For me this part is interesting cause this is the part where I'm like building, you know? I'm building the work from the get-go, like from the beginning. You know I'm building a surface, building a kind of a mass that's gonna sit there. I don't know, it does sound a little strange when you say it right out but this is all part of the work. In fact I often now talk about building a painting instead of painting a painting. Like I'm building a painting, I'm making a structure that's a painting cause it's a two-dimensional object—it relates to the wall—but that it also projects out. So this is part of the beginning of the work.
Vija Celmins
I will not forget to insert into these rules, a new theoretical invention for knowledge's sake, which, although it seems of little import and good for a laugh, is nonetheless, of great utility in bringing out the creativity in some of these inventions. This is the case if you cast your glance on any walls dirty with such stains or walls made up of rock formations of different types. If you have to invent some scenes, you will be able to discover them there in diverse forms, in diverse landscapes, adorned with mountains, rivers, rocks, trees, extensive plains, valleys, and hills. You can even see different battle scenes and movements made up of unusual figures, faces with strange expressions, and myriad things which you can transform into a complete and proper form constituting part of similar walls and rocks. These are like the sound of bells, in whose tolling, you hear names and words that your imagination conjures up.
Leonardo di Vinci – 'Il Trattato della Pittura'
The eyes began smiling again. "For the King, yes, of course. But which King?" The lad had one of those serious moods which made him so mysterious and so endearing. "Unless we ourselves take a hand now, they'll foist a republic on us. If we want things to stay as they are, things will have to change. Do you understand?" Rather moved, he embraced his uncle. "Well, good-bye, for now. I'll be back with the tricolour." The rhetoric of those friends of his had touched Tancredi a little too; and yet, there was a tone in that nasal voice which undercut the emphasis."
Guiseppe Tomasi di Lampedusa, The Leopard, (1958).
Thursday 4 November – Saturday 27 November 2010
Chancery Lane
Dublin 8
Telephone: +353 1 475 9514
Opening hours / start times:
Tuesday to Saturday 11am – 5pm
Admission / price: Free