Building as Witness
Monday 6 December 2021 – Wednesday 17 April 2024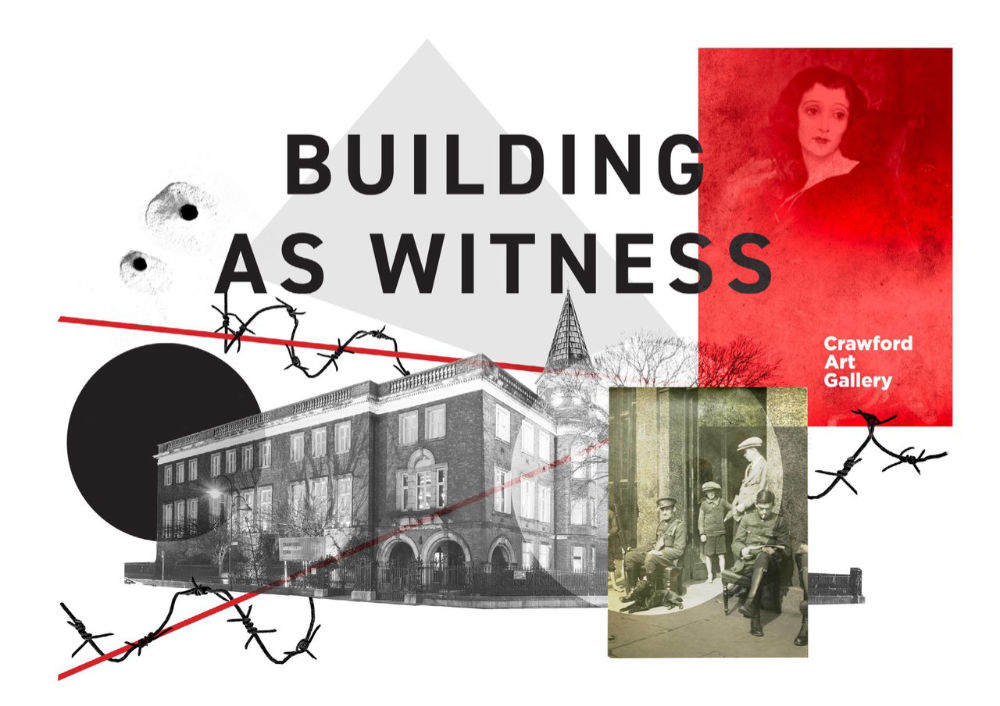 ――― Online only ―――
Building as Witness is interactive online project focusing on Crawford Art Gallery (previously Cork School of Art) which was witness to fascinating histories of local, national, and international importance surrounding the Irish Civil War period.
Commencing 6 December 2021 – the centenary of the Anglo-Irish Treaty – Building as Witness will span the duration of the Irish Civil War and will culminate on 17 April 2024, one hundred years after the Gibson Bequest Committee agreed upon the purchase of Seán Keating's iconic painting Men of the South for Crawford Art Gallery's collection
The lens of the project will focus on the overlooked histories of Crawford Art Gallery's collections and archives, events and individuals, political, commercial, community figures and social groups that are entwined and enmeshed with the building and its surroundings, whilst creative commissions will invite six artists to engage with the building and its hidden histories from one hundred years ago.
Building as Witness aims to reveal new insights into the everyday comings and goings, drawing on a range of archives including photographic, newspapers, committee minutes, Teaching and Student registers, and other documentation to reveal the inhabitants and streetscape of those that lived and worked in the proximity of this iconic Cork building.
How did the Cork School of Art begin its journey to extricate itself from the imperial educational umbrella of the South Kensington (London) system? How were the lessons affected during city wide curfews during the Irish Civil War?  What relationship had individuals such as the silversmith Barry Egan to the Cork School of Art and what was his role in producing the sought after Irish Republican silverware? What public events was the building witness to and how did they shape the formation of the Irish Free State?
Each week new histories will be made available through Crawford Art Gallery's website and social media – building stories, Building as Witness.
Building as Witness is kindly supported by the Department of Tourism, Culture, Arts, Gaeltacht, Sport and Media under the Decade of Centenaries initiative.
Monday 6 December 2021 – Wednesday 17 April 2024
Emmet Place, Cork
Telephone: +353 21 4805042
Opening hours / start times:
Monday 10:00 - 17:00
Tuesday 10:00 - 17:00
Wednesday 10:00 - 17:00
Thursday 10:00 - 20:00
Friday 10:00 - 17:00
Saturday 10:00 - 17:00
Admission / price: Free