Brigid O'Brien: Home
Friday 19 November 2021 – Saturday 8 January 2022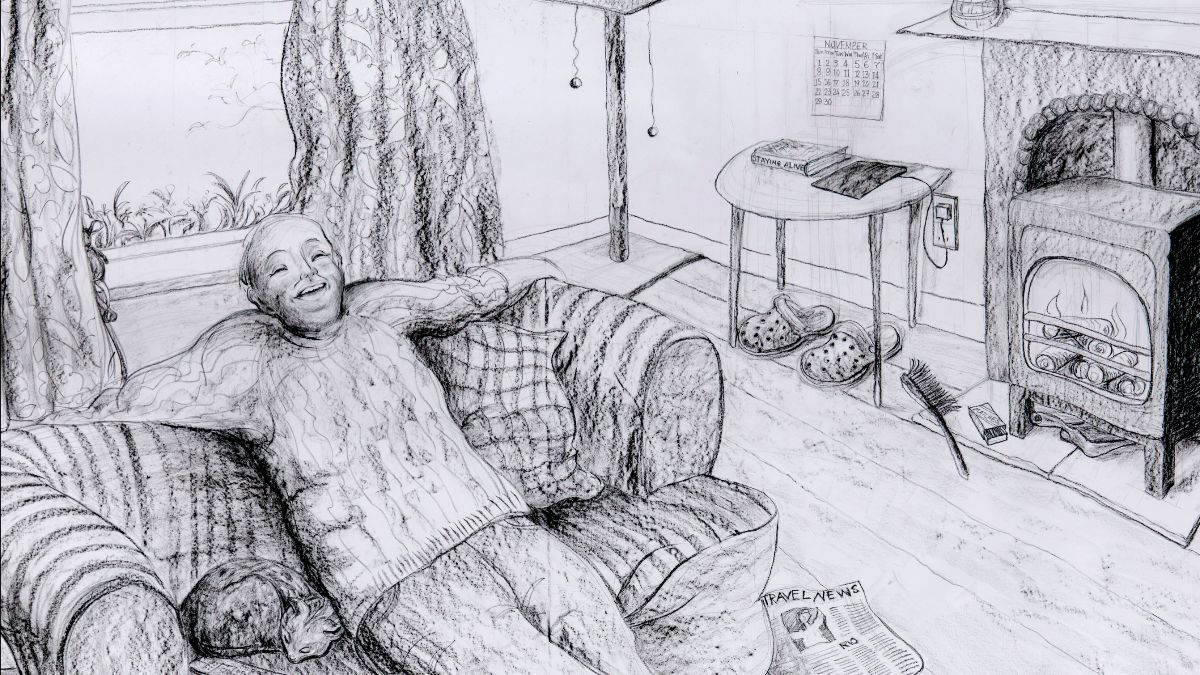 ――― In venue ―――
Wicklow-based artist O'Brien introduces a new series of monumental drawings of people performing the most commonplace tasks – hardly worth a mention but for the fact that people with a sense of security in their own homes build better futures. These immersive works aim to initiate a conversation on our feelings around the word 'Home'.
Over the past two years O'Brien has been initiating conversations with strangers, asking them to describe what 'home' means to them. Is a home an innate human right? How do people cope without a home? How would they describe their home?
The artist's huge pen and pencil drawings on paper illustrate some of these notions of home, from cosy sitting room views to family kitchen activity. The viewer is enveloped in these scenes, but also outside of them.
To accompany the exhibition, O'Brien has compiled a Spotify playlist of songs about home which will go live when the exhibition opens.
Friday 19 November 2021 – Saturday 8 January 2022
Main Street, Bray
Co. Wicklow
Telephone: +353 1 2724030
Opening hours / start times:
Monday – Saturday, 11am – 5pm
Admission / price: Free