Born in Flames
Saturday 26 January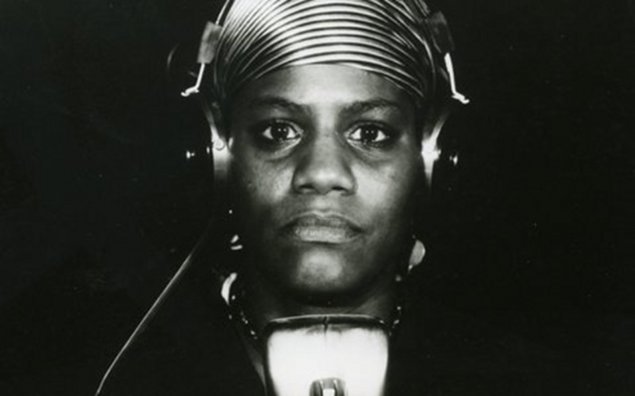 Film screening, Saturday 26 January at 2pm, 47 Dominick Street
On 26th January 2013, artist Sarah Browne Galway Arts Centre will screen Born in Flames, a social science fiction film by Lizzie Borden made in 1983. The screening will be held at 2pm in Galway Arts Centre, 47 Dominick Street.
Set ten years after the most peaceful revolution in United States history, there is now a social Government controlling the most powerful nation in the world. The documentary-style narrative presents a dystopian view where in spite of Government efforts to create an equal society, marginalization and violence remain. The film explores the aftermath of this socialist victory largely through the world of competing pirate radio stations and alternative outlets for public broadcast. This is a spectrum of conflict as the successful revolution has not delivered on its promises to various marginalised groups, who are left to fight out spaces of difference and commonality between themselves and try to agree on a mutual path of action.
In 1983 Born in Flames was the recipient of In 1983 Reader Jury prize at the Berlin International Film Festival and the Grand Prix at the Créteil International Women's Film Festival. The film also features a rare acting appearance by Oscar Winning Director Kathryn Bigelow.
Markedly lacking in technological utopianism, artist Sarah Browne's interest in the film relates both to its collective and low-budget mode of production as well as its critical and imaginative response to the last moment of major global recession. After the screening Sarah Browne will be in conversation with artist, curator, writer and lecturer Val Connor. They will explore Browne's current inquiries within her practice, reflecting on Browne's current exhibition Diabolic Loop in Galway Arts Centre.
Admission is free. Screening begins at 2pm sharp.
Diabolic Loop by Sarah Browne is a touring exhibition curated and produced by Project Arts Centre and funded by the Arts council of Ireland.
Saturday 26 January
47 Dominick Street
Galway
Telephone: + 353 91 565 886
Opening hours / start times:
Monday 10:00 - 17:30
Tuesday 10:00 - 17:30
Wednesday 10:00 - 17:30
Thursday 10:00 - 17:30
Friday 10:00 - 17:00
Saturday 10:00 - 14:00
Admission / price: Free