Black Church Process Fundraiser
Tuesday 8 May – Sunday 24 June 2012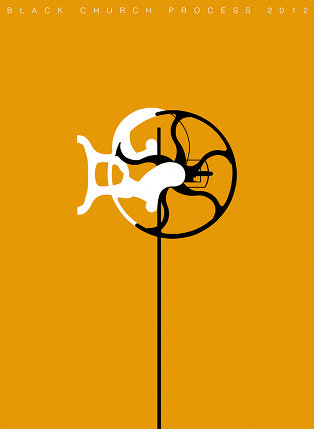 Please support Black Church Print Studio fundraising campaign!
Black Church Print Studio have launched a Fundit campaign and have 35 days remaining to raise €3,500 to fund a new initiative called Black Church Process.
To donate click here: http://www.fundit.ie/project/black-church-process.
ABOUT THE PROJECT
Through this initiative Black Church Print Studio will invite leading art practitioners from other art disciplines to work with the resources of the print studio. In 2012 BCPS plan to run three pilot projects. These first projects will involve Irish contemporary artists Brian Fay, Damien Flood, and Jesse Jones, all principal figures within their individual fields of drawing, painting and filmmaking. This programme will offer an insight into the potential of printmaking while promoting it within contemporary art practice.
Black Church Process will facilitate a dynamic relationship between artist and printmaker. It is an exploratory process, initiated by the artist's vision, and facilitated by the skills and experience of a dedicated printmaking team of master printmakers and print coordinators.
Printmaking is an elaborate, scientific, and time-consuming process and there are many methods of production. It is an indirect process, the essence of which is the transfer of an image from a matrix to the print itself, usually ink on paper. Black Church Print Studio specialises in both traditional and innovative process including etching, lithography, relief and screen printing. A master printmaker is involved in all projects, sharing their experience, introducing appropriate techniques and encouraging artists to explore the various possibilities that printmaking presents the artist. By the end of each project the artist will have a comprehensive understanding of the process and concepts of this art form. This sort of collaboration between artist and studio will invariably lead to new and exciting directions in an artist's practice and is important for positioning printmaking within contemporary art practice.
All funds raised will go directly towards funding these three projects in 2012. In return for your help, we are offering some unique hand-printed rewards. Images of rewards will be posted up on Black Church Print Studio facebook page / website during this campaign.
Black Church Print Studio would like to thank you in advance for your support!!
Tuesday 8 May – Sunday 24 June 2012
4 Temple Bar
Dublin 2

Telephone: +353 1 677 3629