Red Bird Youth Collective: Bittersweet
to 27 September 2017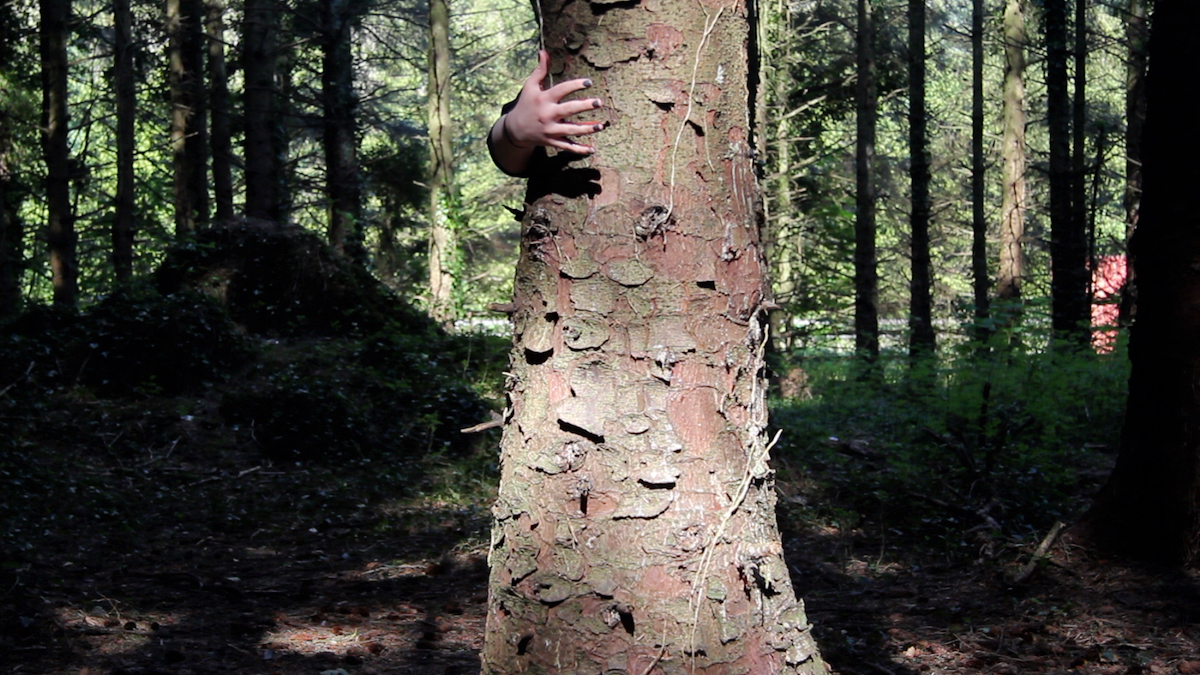 Red Bird Youth Collective is currently exhibiting Bittersweet in Galway Arts Centre. Bittersweet is a collaborative installation by Red Bird Youth Collective and artists from CAMHS Day Hospital, Platform 9 3/4 at Merlin Park Hospital. Facilitated by artist Louise Manifold, the centre point of this exhibition is a dystopian film piece, exploring legacy and inherited trauma. The group devised and created an experimental film that utilises performance and movement to create meaning. The starting point is the story of James Connolly handing his son a .22 gun & asking him to fight for his country, something our members learned about last year in school during the 1916 commemoration. This inheritance of politics and ideologies is the basis for exploration, as it started a discussion on legacy in relation to the current political climate. The group have also explored the massive popularity of Dystopian Young Adult Fiction. Many of the new novels are set in a post-apocalyptic future, in which younger generations must clean up the mess their elders have made – not to mention struggle to live up to a new, sometimes unattainable, set of standards.
Bittersweet runs until September 27th. A new Red Bird exhibition will open on September 30th.
This project was funded by the National Youth Council of Ireland, under the Artist and Youth Work Residency Scheme. For more information on Red Bird Youth Collective or to join, please contact Órla on 0876972471 or orla@galwayartscentre.ie
---
Red Bird Youth Arts Collective accepting applications for new members!
"…the pressure on young adults to define themselves has increased, and it's starting earlier and earlier in life. We see increased standardized testing, increased homework levels, etc. By the time you're 14, you're already being forced into a mold that's going to be hard to break out of."
– Claudia Gray, Author of A Thousand Pieces of You
Red Bird youth Collective is like a youth theatre but for teenagers and young people interested in visual art. Each week members attend free workshops with professional artists, which culminates in an exhibition twice a year. Young people will gain skills in collaboration, artistic development and learn what it's like to be a professional visual artist working in Ireland today.
Since 2011 red Bird Youth Theatre has worked with several artists and exhibited in Galway, Dublin, Leitrim, Kildare and Roscommon. They have been funded by Galway city and County Councils and the National Youth council of Ireland. Several current and past members have gone on to study art or other arts disciplines at third level. Red Bird also has members who enjoy creating art but do not necessarily want to pursue it as a career. The ideal Red Bird member is someone who can commit the time each week is comfortable working with others and is interested in learning new skills.
to 27 September 2017
47 Dominick Street
Galway
Telephone: + 353 91 565 886
Opening hours / start times:
Monday 10:00 - 17:30
Tuesday 10:00 - 17:30
Wednesday 10:00 - 17:30
Thursday 10:00 - 17:30
Friday 10:00 - 17:00
Saturday 10:00 - 14:00
Admission / price: Free