Between Dog and Wolf
Friday 27 January – Saturday 4 March 2017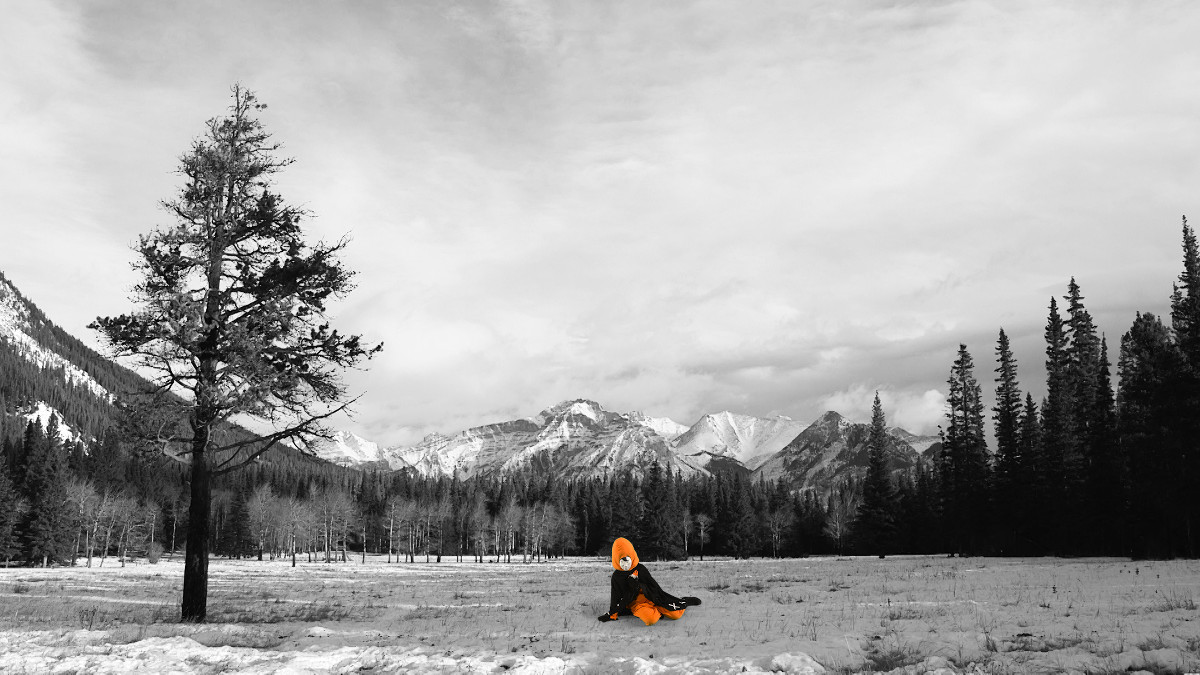 Emma Finn | Hannah Fitz | Helen Mac Mahon | Nicos Nicolaou | Karen Roulstone | Anna Spearman | Rory Tangney
Galway Arts Centre is delighted to present its new group exhibition Between Dog and Wolf, which brings together artists Emma Finn, Hannah Fitz, Helen Mac Mahon, Nicos Nicolaou, Karen Roulstone, Anna Spearman, and Rory Tangney. For this exhibition, seven artists were asked to respond to its title with existing work or with works in progress.  The title of the exhibition Between Dog and Wolf refers to the French phrase "L'heure entre chien et loup" and is seen to describe several different things. It can refer to the twilight or gloaming hour when transformation can happen; people can take risks, adopt different characteristics or turn from one form into another. When something is vague, unclear or unknown as to be mistaken for something else; i.e. a dog can be mistaken for a wolf, or vice versa. As well as that, when it can be hard to tell the difference between things, i.e. dogs and wolves, friends and foes. It's not because one has turned into the other, but that the differences have been hidden so only similarities remain, giving a distorted perception. Curator Maeve Mulrennan was also interested in how the phrase relates time and light to the animal kingdom and the body. Through the information gained from the exhibition title, the exhibition came to
'Diorama' is a video piece by Emma Finn, and it observes the changing shape and function of the first form of virtual reality, the museum diorama. One strand follows the story of a fisher looking for fur-bearing trout, while the other side, recreates the fishers event into a contemporary multimedia diorama. It was produced from Finn's residency at the Banff Centre, Canada through support from
" It is a fable about past and present concepts of media and mise-en-scène, wherein the turn-of- the-century diorama is revived as a retro joke, by two people conversing in screen captures. Diorama is a story about the secret life of artefacts, [in the classical sense but also in new terms; a digital artefact is a glitch]… As writer Rosa Menkman explains, the power of glitch is about the failure of the medium to disappear; glitches reveal the existence and artificial nature of the carrying system, [similar to how dioramas operate]. "
– Louise Milne on Diorama
Emma Finn is from Galway, but now based in Edinburgh. She has a BA in Psychology and Classics from National University of Ireland Galway, and Intermedia Honours BA from Edinburgh College of Art, University of Edinburgh. Using moving image and narrative, she aims to transport viewers to uncomfortable places that sit between reality and invention. Finn's work begins with 'the Marks' – more than just drawings, these quasi-autonomous forces which form in her sketchbooks, emerge on the page with stories they want to tell. Behind much of her works is a lengthy process of research, to identify the stories,places and ideas that 'the Marks' are seeking to share. Sometimes there might be a particular story that is inspired by true events, this occasionally occur in reverse, with first the development of a drawing or story followed by finding its echo in reality. 'The Marks' as a driving force often require taming, and they repeatedly retain a will of their own, bringing their two dimensional forms with them into the video works, perhaps as the wheel of a postal van, or in the form of a wrecking ball. This interplay of two-dimensional drawing and three- dimensional material hopes to create a warped realism, focusing our attention on the overarching theme of perceptions and modes of reality.Marrying hi-fi with lo-fi techniques, Finn builds worlds where multiple planes operate independently of one another, reflecting how technology allows us to create our own private heterotopias, as we attempt to reach one another.
Hannah Fitz is a visual artist currently living in Frankfurt, Germany and studying in Städelschule with Peter Fischli. She predominantly works with sculpture and video.  Fitz studied at the National College of Art and Design, Dublin where she graduated from Sculpture in 2012.Recent exhibitions include Bored with a Hole a joint exhibition with Daniel Tuomey at NCAD Gallery Dublin, September 2016,  Some Kind Of Real with Kevin Cosgrove and Neil Carroll for The Dock Gallery, Leitrim in July, 2016, In Light of the Lamp for the Douglas Hyde's offsite program Gallery 3, 2016; Doggie Eyed Stare Studio Preview at Temple Bar Gallery + Studios, February 2016 and In Portence at Block T, March 2015. She was the founder and co¬-director of  Basic Space, an artist run project group in Dublin.
Helen Mac Mahon is an artist based in Dublin whose practice is concerned primarily with the phenomena of light, movement, perception and space. The work strives to observe and reveal the ecosystem that exists between the viewer and these intangible elements which exist in a perpetual state of transformation. Changes occurring in each facet have a perceptible impact on others, revealing previously overlooked properties and characteristics. Mac Mahon's investigation of these elements is experimental in nature, and this exploratory process is as important as the finished piece, the unpredictability of the techniques often being key to discovery.  She uses commonplace materials, such as light, glass, and lenses that have the potential to act in surprising ways, distorting and obscuring the very things it is their function to reveal. Each component acts as a catalyst, bringing to light unseen potential in the simplest of materials. Maintaining the integrity of the materials is also important, so the viewer is allowed to experience the everyday objects in new and often unexpected ways.
Nicos Nicolaou lives in Dublin and has a studio in Bray, Co Wicklow.  He is currently completing an MA at NCAD in Design History and Material Culture.  In 2015, he was awarded an Arts Grant, Professional Development – DLR grant scheme, for his project Choice-Cuts.  He also received a DLR arts grants in 2011. He was awarded the Fire Station Studios Workshop Bursary in 2010.  Solo exhibition include the site-specific installation, Understory, at the Courthouse Arts Centre, Tinahely (2012).  Group Exhibitions include Golden Mountain,Tulca Festival of Visual Art, Galway Arts Centre (2013); OPEN 2013, Mermaid Arts Centre, Co. Wicklow (2103).  He has participated in residencies in Ireland, France and the UK.
A summary of his practice shows that it is directed towards making sculpture and drawing by the use of varied materials and techniques.  The objective is to make accessible the abstract relations found within the framework of our material culture, within which I have three main areas of interest – the biography of an object, the cutting or bisecting of an object and the reconfiguring of these cut-objects.
Karen Roulstoneis an artist based in Plymouth, Devon, whose work engages with diverse light forms and the way in which they create moments which are elusive and mysterious. She explores the way in which light oscillates and moves, registering on different levels of conscious/psychic recognition whilst creating strange spatial and temporal possibilities. Roulstoneexplores these ideas visually through notions of spectrality, moments of emergence and disappearance, concealment and revelation. Her work also unfolds around this engagement with the illumination of ideas through a decisive moment (der Augenblick) and its status as being transient yet full of potential and significance. The work proposes a psychic space: fragmentary forms border on latent recognisability, suggestive of fleeting thoughts, spaces of illumination and the ethereal.
She has exhibited in Canada, the US, Europe and Asia and has participated in numerous international group shows including exhibitions in Japan, Spain, Germany, Scotland, Ireland, France and US. She has co-curated exhibitions nationally and internationally including a three stage international Summer Art Festival/exhibition in Berlin.Her work was included in the 2014 John Moores Painting Prize, Walker Art Gallery, UK as part of the Liverpool Biennial and her work was recently exhibited at the Royal Academy Summer Exhibition in London.She has been the recipient of several artists awards from the Ontario Arts Council and Toronto Arts Council and was the recipient of an International Career Development Grant, (Dept. Visual and Media Arts, Art and Cultural Industries),Canada Council for the Arts.
Anna Spearman is an artist based in Sligo whose approach to making art is to be open, to welcome uncertainty.  Through her practice she explores how sculptural objects, the space around them and the viewer in that space, interact as vital elements in a temporal and performative experience.  Spearman is interested in how sculpture requires the taking of a journey, the accumulation of different views and meanings unfolding over space and time.She graduated with a BA in Fine Art from IT Sligo in 2007 and an MA in Fine Art: Contemporary Practice from University College Falmouth in 2011. She has received numerous awards including Sandra Blow Award, Falmouth University, 2011, Arts Council Travel and Training Award, 2014, and Arts Council Artist in the Community Scheme, 2015.
Rory Tangney, originally from Cork, now based in Dublin: his practice reaches from sculpture to drawings to photography to installation to sound. Tangney's work is mostly concerned with a range of ideas from religion to science, and mostly works in sculpture, sound drawing and installation and his work is process-based. He previously trained as a furniture designer and maker at The Furniture College, GMIT Letterfrack, and prior to that, trained as a sound engineer at Pulse College, Dublin.
Image: Emma Finn: 'Diorama' still
Friday 27 January – Saturday 4 March 2017
47 Dominick Street
Galway
Telephone: + 353 91 565 886
Opening hours / start times:
Monday 10:00 - 17:30
Tuesday 10:00 - 17:30
Wednesday 10:00 - 17:30
Thursday 10:00 - 17:30
Friday 10:00 - 17:00
Saturday 10:00 - 14:00
Admission / price: Free