Bernadette Tuite: Following Contours
Monday 2 September – Friday 1 November 2019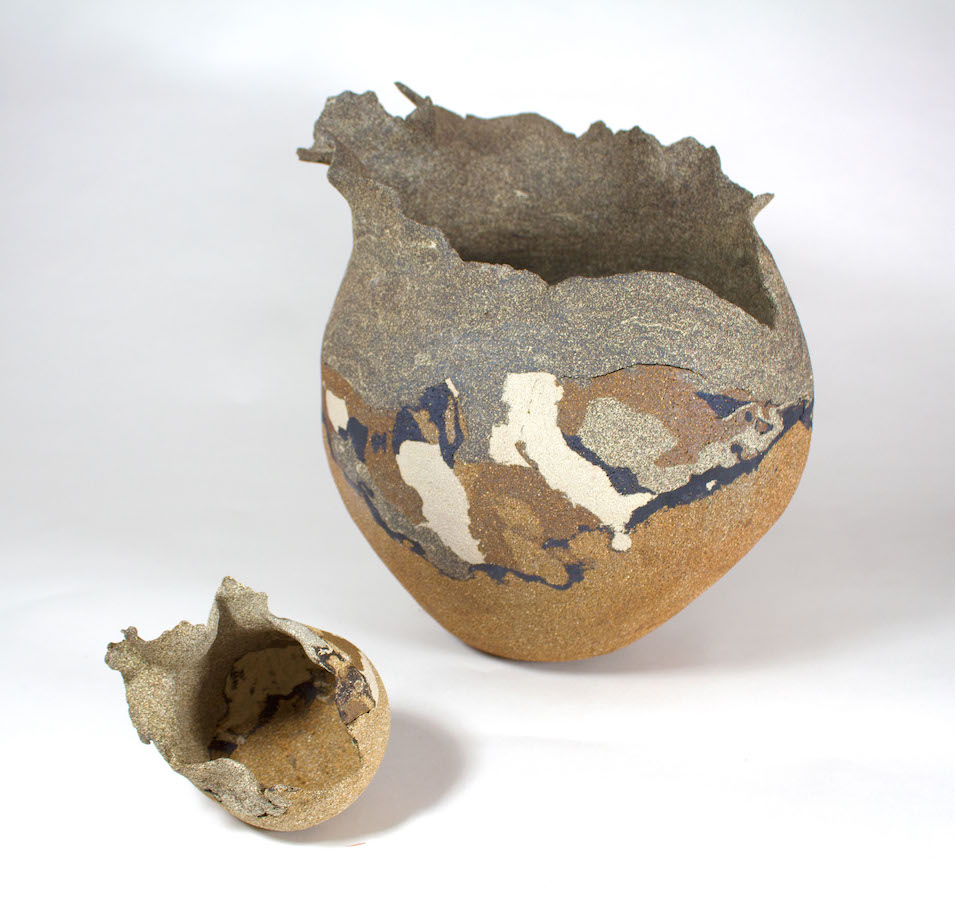 Meath County Council Arts Office is delighted to present Following Contours, an exhibition by Bernadette Tuite. Tuite is the Meath County Council Arts Office Going Solo Graduate Award recipient of 2019.
Following Contours will show at the Toradh2 Gallery located in the newly renovated former Courthouse in the centre of Kells town from 2nd September. The exhibition will feature a combination of beautifully hand-crafted sculptural ceramic vessels, landscape photography and an audio soundscape. Accompanying the art works will be material samples, a video and sketch books; all intended to offer an insight into how the artist works and the process behind her art.
The Meath County Council Arts Office Going Solo Graduate Award was originally launched in 2001 to assist emerging Meath artists in the earliest stages of their artistic careers. The prize includes a solo exhibition and €1,000 combined materials and purchase stipend which sees the acquisition of art work added permanently to the County Art Collection.
Bernadette Tuite, a former California based boat captain, completed an Applied Arts Degree in the Crawford College of Art and Design Cork, in 2018. Since competing her degree which focussed on ceramic design, Tuite has been awarded the prestigious Design and Craft Council of Ireland's Future Makers Award 2019 as well as the Meath County Council Arts Office Going Solo Graduate Award 2019.
Speaking about the exhibition and award, the artist said:
'I am delighted to return to Kells with this Going Solo Graduate Award Exhibition as I spent many happy teenage years here while my dear parents ran their grocery business, Tuite & Co. in the town.  My work investigates the creative and destructive forces of nature found in Atlantic coastal geology through ceramic vessels. I consider the erosive processes of wind and water and emulate these forces while making. I layer different coloured clays, marble, tear and compress together seam and strata to echo the tortured seascape from which I draw my inspiration.
Other items that explore the process behind my art will also be on show as part of the exhibition. I am including these items with the ceramic works as I am interested in engaging the gallery going public in an interactive multisensory way by linking them to the landscape by physical and conceptual means.'
Bernadette Tuite was captain of a charter boat in San Francisco Bay offering whale watching, burials at sea, wedding cruises and trips around Alcatraz island. Winter was her down time and she was able to take various ceramics and art classes. This was her first introduction to clay. She started taking part in college exhibitions and the San Francisco Open Studios shows of 2002/03. Over the years her interest and need to be creative became more important and necessary. In 2011 she traded her captain's license for a potter's wheel, returned from the USA and set up her own workshop in Co. Meath. In order to develop her expertise in 2012 she joined the Design & Crafts Council of Ireland's Ceramics Skills & Design Course in Thomastown, Co. Kilkenny. In June 2018, she completed an Applied Art Degree in Crawford College of Art and Design, Cork.
MCC Going Solo Graduate Award
The Going Solo Graduate Award was relaunched this year by Meath County Council's Arts Office. Welcoming submissions from recent art graduates who are either originally from, or currently residing in County Meath, The Going Solo Graduate Award offered one lucky artist the chance of winning a professional solo exhibition and €1,000 combined materials stipend and purchase prize.
Past recipients of the award include artists Aileen Hamilton, Marc Corrigan, Carol O'Connor, Emily Bruton, Sinead Fahey, Sarah Standing and Evelyn Broderick.
The award was open to artists who graduated from Art College in 2017, 2018 and those due to graduate in 2019. The closing date for receipt of applications was 1 March 2019.
Monday 2 September – Friday 1 November 2019
Kells Courthouse
Headfort Road, Kells
Co. Meath
Telephone: +353 46 9097414
Admission / price: Free