Ben Reilly: Graft
Friday 5 April – Friday 3 May 2019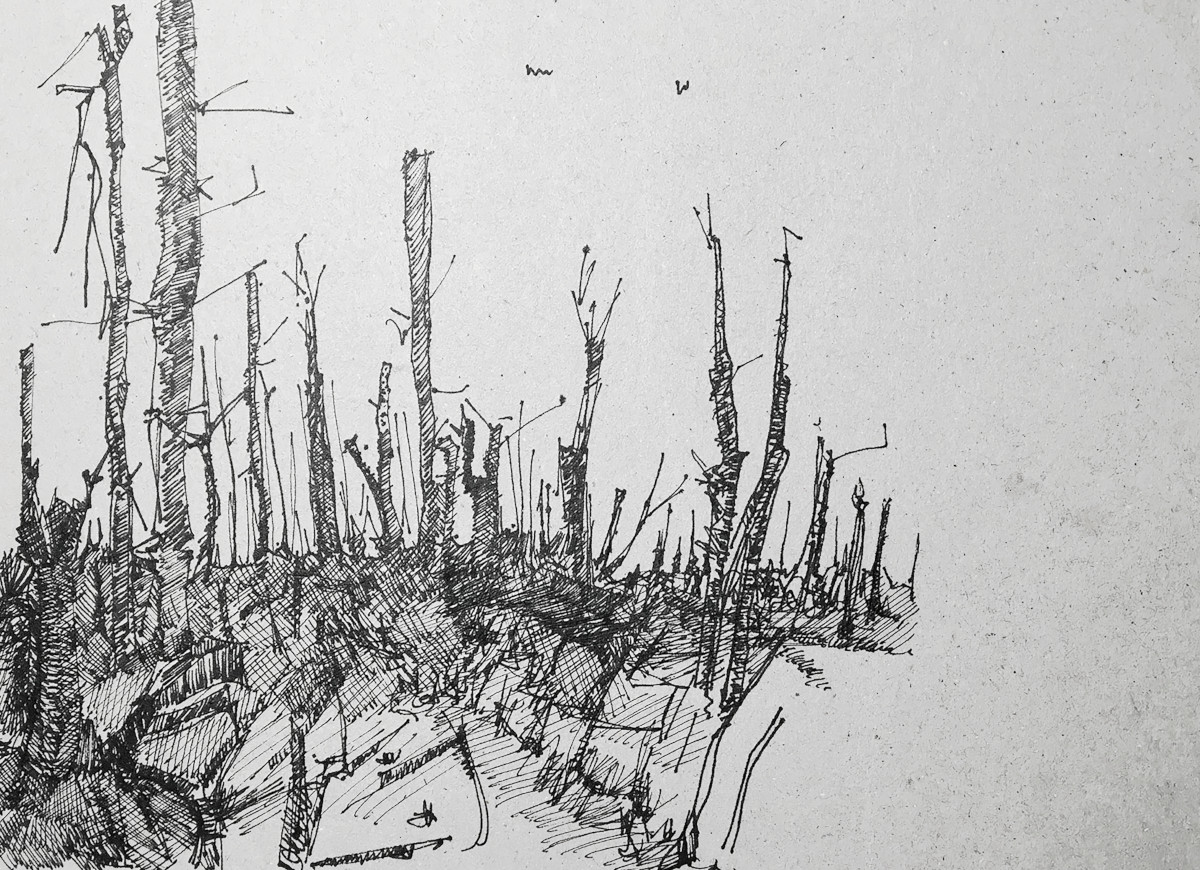 "A thread, a strand, a line, a map, working over a year collecting objects, taking photographs, making drawings, sometimes overlapping, often going nowhere and occasionally backwards. The story of the making of a piece of work. " Ben Reilly, 2019.
Ben Reilly is a Cork-based artist, long-term member of Backwater Artist Group and a lecturer in Fine Art at Waterford Institute of Technology. Recent exhibitions include 2018: R.H.A annual group show, 2017: 'elsewhere', group show, Wandesford Quay Gallery Cork, 'The old and the weary': solo show Goma Gallery Waterford, Claremorris Open Exhibition, Claremorris Co. Mayo and Open Studios Exhibition GlogauAIR studios Berlin.
"Ben Reilly has a way with material that confounds initial impressions. …..Undercutting the darkness of his work – literal darkness, as much of the pieces are rendered in dense, light absorbing black – is an irreverent, subversive humour." From the catalogue for the exhibition sin Corner, Sarah Kelleher, 2013.
"…the sense of the old is that of time as something pure. Unlike the reworking of the past we find in so much popular culture, this is a sensuous oldness; we want to touch and explore. We want to feel the object of time itself."  Dara Waldron, 2017, 'Art Encounters | Art In The Age Of Virtual Reproduction' on headstuff.org.
Image: Ben Reilly: stumpy thicket, pen and ink on card, 21 x 29 cm, 2019
Friday 5 April – Friday 3 May 2019
Backwater Artists Group
Wandesford Quay, Cork
Telephone: +353 21 4961002
Opening hours / start times:
During exhibitions: Tuesday to Friday 10am – 1pm, 2pm – 5pm
Admission / price: Free