Bellany | Irvin | Jaray | Jenkins: Synthesis
Friday 8 June – Saturday 30 June 2012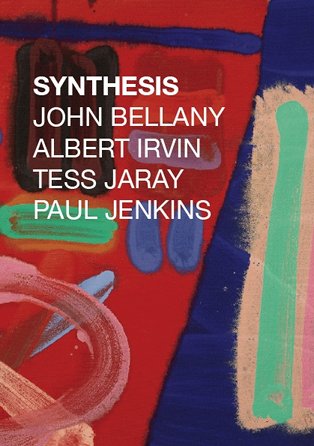 Opening Reception Thursday 7 June, 5:30 – 8pm
Four distinguished international artists are brought together for this special exhibition to mark the 90th birthday of Albert Irvin and 70th of John Bellany. All 4 artists share a common ground in paint and colour. From Irvin's gestural symphonies that portray light, life and motion to Tess Jaray's meticulous geometric colour patterns, and from Bellany's high coloured figurative and allegorical work to the flowing forms of colour that veil the works of Paul Jenkins, this exhibition combines 4 lifetimes work with very different approaches to complex ideas and intense investigation. The works of these artists can be found in the major museums of the world and this will be the first time they will be exhibited together in Ireland.
Friday 8 June – Saturday 30 June 2012
3 Herbert Street
Dublin 2
Telephone: +353 1 6611279
Opening hours / start times:
Tuesday 10:00 - 17:30
Wednesday 10:00 - 17:30
Thursday 10:00 - 17:30
Friday 10:00 - 17:30
Saturday 10:00 - 13:00
Admission / price: Free
Closed Mondays and Bank Holiday weekends.