BEHIND THE SCENES: Collection at Work
Saturday 26 November 2022 – Monday 10 April 2023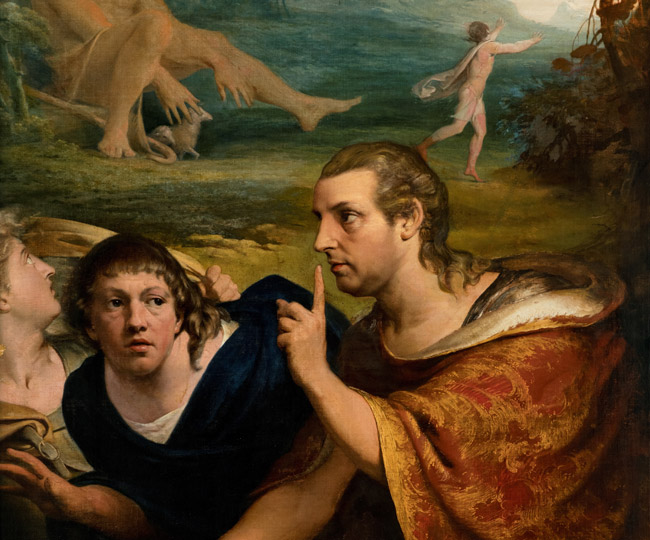 Experience the Collection… with a twist!
Crawford Art Gallery is home to part of the National Collection, but how well do you know the stories behind it?
BEHIND THE SCENES takes visitors on an unexpected journey through the Collection as it unfolds across two floors and several thematic chapters, including Conservation & Care, Making, Acquisitions & Loans, Diversity, and Research & Attribution, to name just a few.
Delve into a rich array of artworks from across the centuries and get to know your National Collection.
What stories can a painting or sculpture reveal from its past? How do we care for and better understand these national treasures? Who decides what – and who – is collected? And which tales are yet to be told?
BEHIND THE SCENES considers what a collection might say if it could speak.
Image: James Barry, Portraits of Barry and Burke as Ulysses and a Companion fleeing the Cave of Polyphemus (detail), c.1776
Saturday 26 November 2022 – Monday 10 April 2023
Emmet Place, Cork
Telephone: +353 21 4805042
Opening hours / start times:
Monday 10:00 - 17:00
Tuesday 10:00 - 17:00
Wednesday 10:00 - 17:00
Thursday 10:00 - 20:00
Friday 10:00 - 17:00
Saturday 10:00 - 17:00
Admission / price: Free