Bedwyr Williams: Echt
Saturday 30 May – Sunday 13 September 2015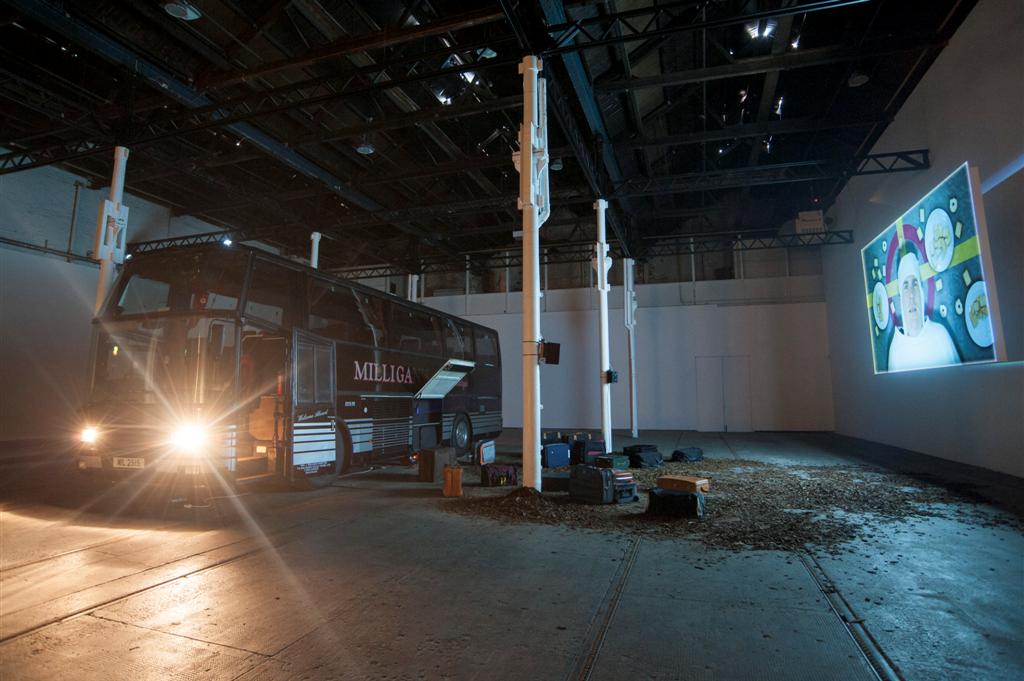 Bedwyr Williams is interested in the worst, worst case scenarios and the people that get caught up in them; average sized people in over-sized situations.
Echt presents a full size diorama of such an encounter, trees are upended, a bus has been abandoned and peoples possesions lie scattered. This emmersive installation envelops visitors in a scene from a dystopian future, a tale of societal greed, where kings are horders and status based on conspicuous consumption.
This exhibition has been kindly supported by M & A Coaches Ballyragget, Kilkenny, www.mandacoaches.com.
Associated Event
Perfomance by artist Bedwyr Williams and jazz session with The Aristotle Trio.
Main Gallery
3.30pm Sat June 6th
Places limited. Book with Box Office at VISUAL on 059 9172400
Saturday 30 May – Sunday 13 September 2015
Old Dublin Road, Carlow
Telephone: +353 59 917 2400
Opening hours / start times:
Tuesday 11.00 - 17:30
Wednesday 11.00 - 17:30
Thursday 11.00 - 17:30
Friday 11.00 - 17:30
Saturday 11.00 - 17:30
Sunday 14:00 - 17:00
Admission / price: Free
Remember to pay for the parking! Box office open, as well as times given, on day of theatre events from 6.30pm to show start.