Bassam Al-Sabah: Dissolving by the Worm Moon
Saturday 31 August – Friday 25 October 2019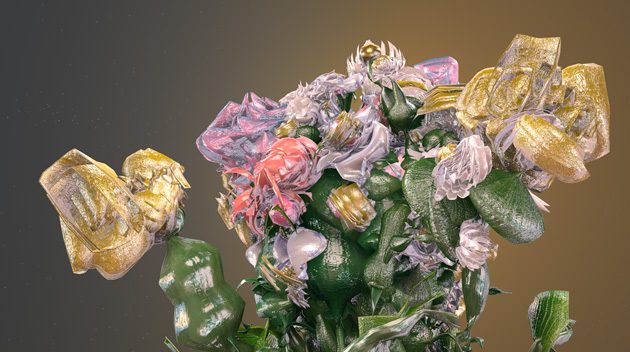 Bassam Al-Sabah's exhibition Dissolving by the Worm Moon will present new and existing works that convey visions of war, resistance, and perseverance. Using video, painting, and sculpture, Al-Sabah's installations are concerned with how the past is constantly reviewed to meet the present. Examining the agendas and effects of children's broadcasting in Iraq between 1970 to the present day, scenes of war and destruction are shown in parallel with fantasy and reality, the hero and the everyday, the make-believe and fact. As the juvenile fantasy breaks down into the veracity of adulthood, the links between violence, representation, and preservation are deconstructed.
Bassam Al-Sabah is a recent graduate from IADT's BA Visual Art Practice in 2016 and was awarded the RHA Graduate Studio Award (2016-2017) and the Temple Bar Gallery + Studios Graduate Residency Award  (2018-2019). Recent exhibitions include A Fiction Close to Reality (IMMA), Futures – Series 3 Episode 2 (RHA) and Syntonic State: TULCA 2018 curated by Linda Shevlin. Solo exhibitions of his work have been held at Eight (2017) and Dublin City Council's The LAB (2018).
CURATOR'S TALK
Saturday 31 August, 2:30pm | Admission free, no booking required
To mark the opening of the exhibition,  join curator Linda Shevlin and artist Bassam Al-Sabah to discuss the ideas behind the exhibition.
Image: Bassam Al-Sabah, wandering wandering with the sun on my back, still, HD film
Saturday 31 August – Friday 25 October 2019
Navan, County Meath
Telephone: +353 46 9092300
Opening hours / start times:
Tuesday 11:00 - 16:00
Wednesday 11:00 - 16:00
Thursday 11:00 - 16:00
Friday 11:00 - 16:00
Saturday 11:00 - 16:00
Admission / price: Free