Barrie Cooke: New and Selected Works
Thursday 3 March – Saturday 2 April 2011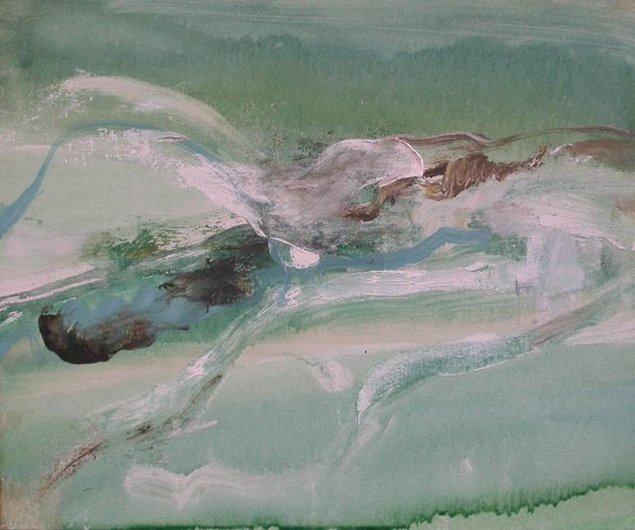 Opening 6-8pm Thursday 3 March
Barrie Cooke RHA, begins his 81st year with this exhibition of personally selected works, spanning the last decade, at the Hamilton Gallery. The works on exhibition include watercolours and oil paintings from Cookes travels to New Zealand and South Africa. Selected works include two portraits of Sligo author Dermot Healy and paintings from Cill Rialaig, Lough Arrow and Knocknarea. The artist has also selected a series of lithographs for the exhibition.
In the words of Nobel Laureate and fellow Aosdana member Seamus Heaney 'Much of his art has exhibited the fluency and first-handedness of cave art, combining the now of perception with the then of fulfilment. Whether he is painting a nude in a landscape or water-hurry in a river, whether it is an elk with horns full of galactic light or a tench-lake sluggish with lilies and twilight, there is something at once erotic and absorbed in the pursuit.'
Barrie Cooke has exhibited widely throughout Europe, the US and Canada. Major retrospectives include shows in the Douglas Hyde Gallery, Dublin in 1986, the Haags Gemeentemuseum, The Hague in 1992, and LAC, Perpignan, France in 1995, and the Royal Hibernian Academy Gallery, Dublin in 2003 His work is represented in the collections of the Irish Museum of Modern Art, the Ulster Museum, the Stedelijk Museum, Amsterdam, the Haags Gemeentemuseum and in many other public and private collections worldwide.
Image: Barrie Cooke: Didymosphenia
Thursday 3 March – Saturday 2 April 2011
4 Castle Street
Sligo
Telephone: +353 71 9143686
Admission / price: Free