Barialai Khoshhal: Keeping Home and Hope Alive
Friday 12 August – Saturday 3 September 2022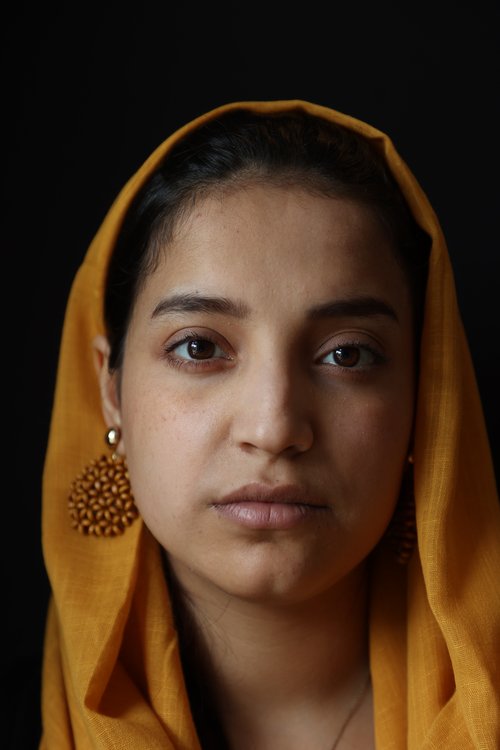 ――― In venue ―――
Join us to launch Afghan artist, Barialai Khoshhal's new exhibition in Photo Museum Ireland's Artists' Project Space. The exhibition will be launched by Prof. Kevin Rafter, Chair of the Arts Council of Ireland, on 11th August 2022 at 6.30pm. The launch event is kindly sponsored by Diageo Ireland.
Barialai Khoshhal arrived in Ireland last November as a Programme Refugee, along with a group of 24 other Afghans, following the fall of Kabul to the Taliban in August 2021. Keeping Home and Hope Alive is a pop-up exhibition that charts the progress of this group, and other Afghans here, as they set out to rebuild their lives while holding onto their Afghan culture and identity. Marking Khoshhal's Artist Residency at Photo Museum Ireland, the exhibition introduces the artist's long term project which will explore how the two cultures are melding and how the group is adapting to new ways and integrating into Irish life.
"Leaving my home in Afghanistan was gut wrenching. I left family, friends, a successful career, and my sense of being. I miss my home very much but want to make a new home here with all that entails," Khoshhal reveals.
"I have received the warmest of welcomes in Ireland from my host community and the creative community. This has enabled me to start a new life, to integrate into Ireland and start again. My photographic work for this exhibit started with finding comfort and solidarity with my fellow Afghans and sharing our stories and culture. It has expanded out as people settle here and learned new ways to blend both cultures and our lived experience, as we carve out a new life in Ireland."
"In many ways, it has brought me great happiness that I did not expect. It is an emotional journey and has given me learnings about other Afghans and our home, through the perspective of a new sense of place and how we create a new community here – of strangers who have become family. It has moved from fear and sadness to exploring new joys and ways of being. For this I am very grateful and want to express this through my work".
Photo Museum Ireland have worked closely with Barialai to produce and curate this debut exhibition. We would like to extend our thanks to him, to the participants in the project, to Brendan Maher, curator, and to Jeanne McDonagh of The Open Doors Initiative. Thanks also to the Arts Council of Ireland and to Diageo Ireland for their support.
Barialai Khoshhal has extensive experience in photo documentary, news photography and videography. He has worked for Nai (Afghanistan Open Media Organization) in Kandahar as a trainer& meeting organizer, ADPRO (Afghanistan Development Peace and Research Organization),Associated Press, BBC Afghanistan Media Action, ITV London, Aljazeera English and The Diplomat Magazine. He has had Photo Exhibitions in Kabul, France, Toronto, Tehran, Jakarta, Stockholm and Washington DC. He also won a photo competition held by UNESCO in Afghanistan in 2017. Since arriving in Ireland, he has worked at Publicis Creative Agency Dublin, the Dublin Inquirer, and is a member of Scoop – a creative Refugee initiative in Ireland. Create – the national development agency for collaborative arts – awarded him a Research Grant supported by the Arts Council in May.
The Open Doors Initiative provides opportunities to some of the marginalised members of our society. We create pathways to work through training, education and employment, and entrepreneurship. Some of the people we work with include refugees, asylum seekers and migrants, people with disabilities and disadvantaged youth, those from a Traveller background, LGBTIQ+, people with a criminal past, and any intersectionality between the groups.
In Ireland today, these groups face higher barriers to employment than most others. Many are cut out of work, even during the recent times of nearly full employment.
Image: Barialai Khoshhal
Friday 12 August – Saturday 3 September 2022
Meeting House Square
Temple Bar, Dublin 2
Telephone: +353 1 6714654
Opening hours / start times:
Tuesday - Saturday 11am - 5pm. Mondays by appointment for education, artists archiving and training. Closed Sundays
Admission / price: Free