Bare Root
Monday 23 October – Friday 1 December 2017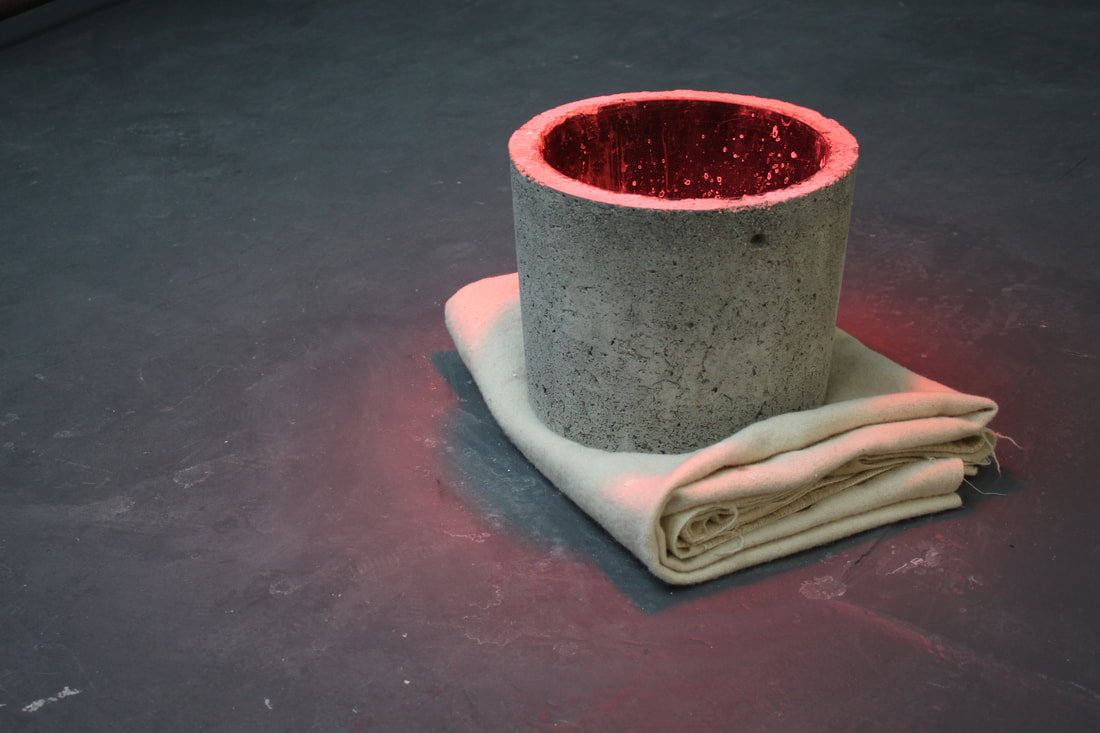 A group exhibition presenting eleven artists whose work explore rural environments and the points where nature and the man-made intersect.
​The Arts Department of Wexford County Council in partnership with Wexford Arts Centre are delighted to present Bare Root, a group exhibition exploring rural and farmyard environments, and the points where nature and the man-made intersect. Situated in the County Buildings, Bare Root features the work of artists including Frank Abruzzese, Michael Canning, Els Dietvorst, Michael Fortune, Janet Mullarney, Rosie O'Gorman, Helen Robbins, Blaise Smith, Brigitta Varadi, Michael Wann and Katie Watchorn.​
The term Bare Root refers to a technique of arboriculture whereby a plant is removed from soil in a dormant state, from which it can more rapidly acclimate to new soil conditions. Bare Root emphasizes time, materiality, and the transference of traditions from one generation to the next within rural communities. This diverse exhibition recognizes the sensibilities surrounding land and labour, illuminating the nuances and materiality of Irish rural farming, capturing the traditional and common place in a profoundly uncommon yet relatable way.
Materiality and documentation is to the fore of the exhibition. Traditional photographic principles are utilised in a distinctly modern way, while paintings and delicate drawings in graphite and charcoal recollect artefacts, archiving, and early archaeological and horticultural illustrations. Sculptural works encapsulate the essence of life and growth, represented through twisting forms and natural shapes. The improvised, functional and adaptable nature of materials on a farm is explored, underlining personal experiences within these environments and humanity's impact upon these landscapes. The inclusion of heat lamps and dyed sheep's wool offer a tangible and textured basis from which contemplate the sequence of life, death and the identification of animals, plants and territories.
The progression of time underscores much of this exhibition; the time between frames where subjects and sequences are frozen in a single channel of light and captured on film. The time and cycle of husbandry and cultivation, of seasons, changing practices, traditions and lineage. Our relationship with the natural, yet agrarian environment, is also dissected as Bare Roots observes our own behaviour and engagement with the landscape, and the behaviour of animals within such spaces. Folklore and stories, both ancient and combined with contemporary references, are presented through video and animal pelts, highlighting the rich oral history that exists in this country, associating the rural landscape with myth and fairy tales. Together these elements represent and record the intuitive innermost workings of agricultural spaces. A world which is emotional, historic, and deeply seated within the Irish consciousness.
Image: Katie Watchorn: Cud Milk and Heats, 2014, concrete, wool blanket, salt solution, heat-lamp, dimensions variable
Monday 23 October – Friday 1 December 2017
Cornmarket
Wexford
Telephone: +353 53 9123764
Opening hours / start times:
Tuesday to Saturday 10am – 5pm
Admission / price: Free