Barbara Hammer
Thursday 8 November – Saturday 17 November 2018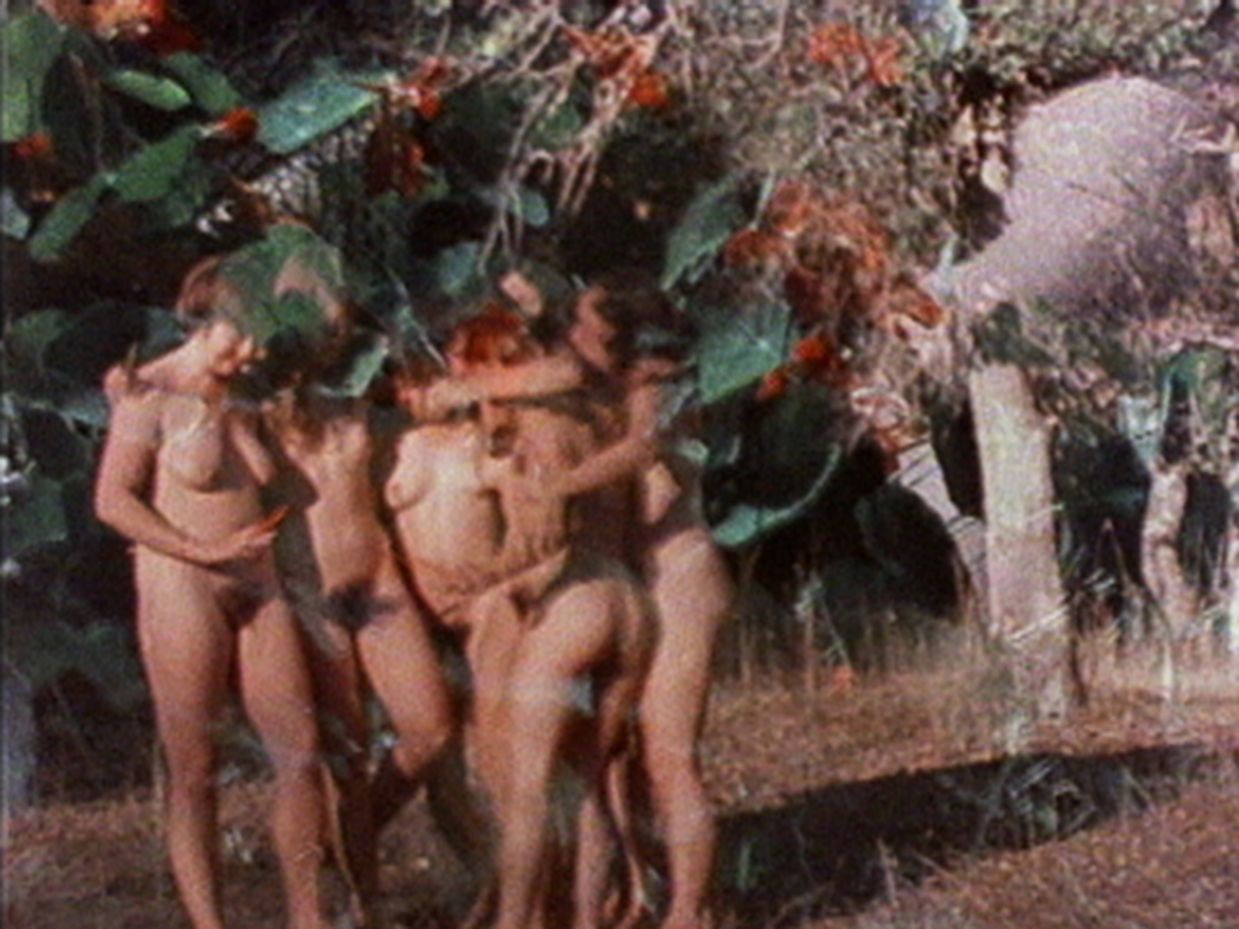 Golden Thread Gallery is delighted to be showing, as part of this year's Outburst Queer Arts Festival, three films by the acclaimed filmmaker Barbara Hammer.
Hammer is considered the foremost pioneer of queer feminist cinema. For more than forty years she has been making film, photography, performance and installation which has influenced two generations of artists and film makers challenging the straight- and male-dominated iconography of the female body and sexuality.
In her work Hammer refuses male definitions of representations of women in film and photography, negating the male gaze and celebrating lesbian desire through the active participation of women, countering the secondary, passive roles afforded to them in traditional cinema. Her work is far-reaching and has included queer histories and documentaries, including biographies of figures such as the artists Hannah Hoch and Claude Cahun.
Dyketactics! (1974), lasting just four minutes, is one of Hammer's earliest completed films and is acknowledged as the first film made by a lesbian which explores the nature of lesbian sexuality. The sensitivity of sexual touching is related to haptic pleasures of the world (from walking through an idyllic landscape to making love). Hammer said of the film, "… there are 110 images in four minutes, and every image is an image of touching." The film is a celebration of women defining themselves through tradition-busting production methods, including a communal approach to directing, with all players contributing to the piece.
No No Nooky TV (1987) confronts the feminist controversy around sexuality with electronic language, pixels and interface. Even the monitor is eroticized in this film/video hybrid that points fun at romance, sexuality and love in our post-industrial age.
Bedtime Stories I, II, III (1988) Three highly intellectual, highly sexual, visually playful digital works charged with humour and political power.
Barbara Hammer was born in 1939 in Hollywood, California, already with a tenuous link to film, as her grandfather was employed by director D W Griffith as his cook. She lives and works in New York and her multi-faceted artistic career has included more than eighty films. She is Professor of Film at the European Graduate School in Switzerland.
Thursday 8 November – Saturday 17 November 2018
84-94 Great Patrick Street
Belfast BT1 2LU
Telephone: +44 2890 330920
Opening hours / start times:
Tuesday 10.30 - 17:30
Wednesday 10.30 - 17:30
Thursday 10.30 - 17:30
Friday 10.30 - 17:30
Saturday 10.30 - 16:00
Admission / price: Free
Open till 9pm on the first Thursday of every month.