Bad (L)attitudes: Reassessing Finnish Femininity
Saturday 6 August – Wednesday 5 October 2016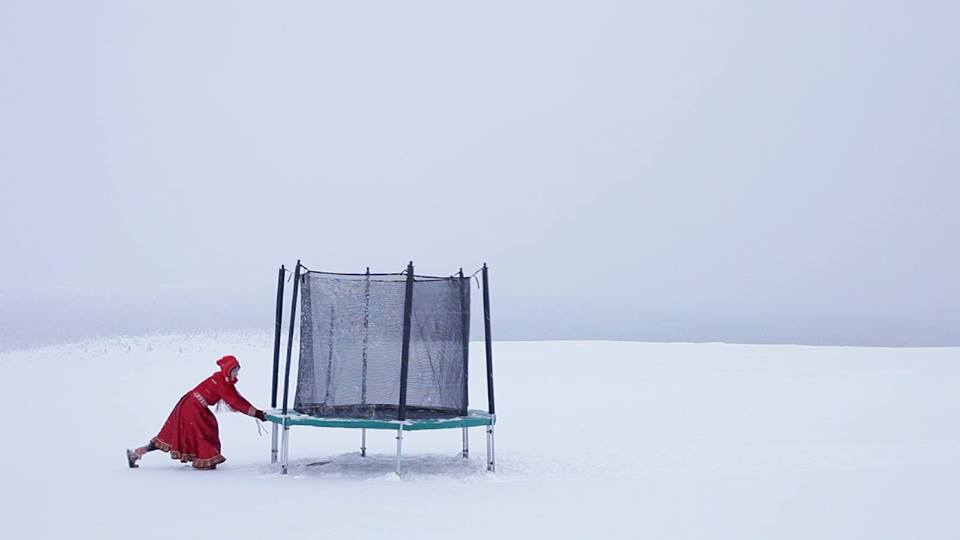 Suvi Aarnio • Johanna Havimäki • Marja Helander • Kirsti Kotilainen • Heta Kuchka • Curated by Anna McGowan
This group exhibition is curated by Anna McGowan, a recent graduate of the MA Arts Policy and Practice in Huston School of Film and Digital Media, NUI Galway. Bad (L)attitudes investigates the reclamation of the female body and traditional female modes of expression in the work of five contemporary female Finnish artists. 
From Heta Kuchka's unflinchingly confrontational video pieces to Johanna Havimäki's fantastical beasts, a tool common to each artist's arsenal is the use of traditional signifiers of femininity to examine the tropes and realities of life as a woman both in Finland and in modern society as a whole. All the artists involved use an irreverent, wry brand of humour to explore the subject matter, unafraid to address dark issues with a burst of jarring laughter. 
This exhibition aims to demonstrate the striking and surprising commonalities between Finland, a country that is regularly touted as one of the most progressive in the world in terms of gender equality, and Ireland, which the UN has singled out as a violator of international human rights based on its treatment of women.[1]
____
Image: Marja Helander, Trambo, digital video, 2014
Saturday 6 August – Wednesday 5 October 2016
47 Dominick Street
Galway
Telephone: + 353 91 565 886
Opening hours / start times:
Monday 10:00 - 17:30
Tuesday 10:00 - 17:30
Wednesday 10:00 - 17:30
Thursday 10:00 - 17:30
Friday 10:00 - 17:00
Saturday 10:00 - 14:00
Admission / price: Free