Asylum Archive: Mapping Absences
Saturday 14 February – Friday 20 March 2015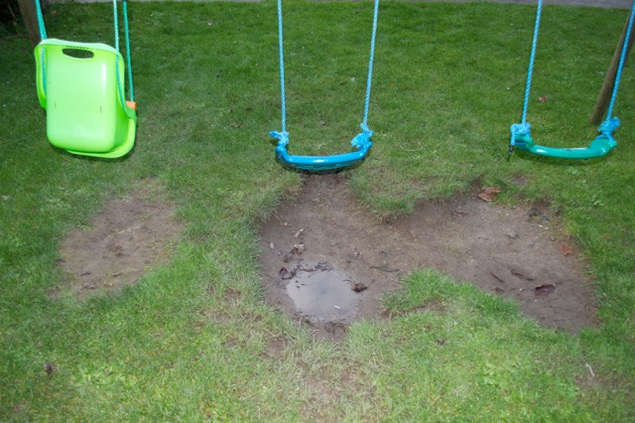 Opening Reception Friday 13 February at 6pm
Galway Arts Centre is pleased to present 'Asylum Archive', an exhibition by Dublin based visual artist and researcher Vukasin Nedeljkovic. A panel discussion organised with Create: The development agency for collaborative arts will take place at 6pm on Tuesday March 3 in Galway Arts Centre. The panel will include Vukasin Nedeljkovic; artist Dr. Anthony Haughey; Dr. Charlotte McIvor Lecturer in Theatre & Drama studies, NUI Galway; Dr. Anne Mulhall, Lecturer in School of English, Drama and Film, UCD; and Megs Morley, independent curator. The text 'The Absences of the Asylum Archive: Making Reflective Space' by Charlotte McIvor will also be available at the exhibition and on www.asylumarchive.com and www.create-ireland.ie
The exhibition, featuring video, photography and found objects, unpacks the structures of the Direct Provision system in Ireland. The absence of human subjects in the artworks encourages viewers to examine the traces, structures and architectural spaces of this system. The formal compositions of the photographic work and clean presentation of the found objects raise the question of what is being represented, or presented to the viewer. Traces of individual presence through marks within spaces, discarded objects and attempts at personalisation of spaces coexist with the deliberately anonymous spaces and the artist's decision to represent the structure of direct provision through the absence of people.
The subject of direct provision in Ireland is contentious; with research and lobby groups presenting consistent evidence of dehumanisation of asylum seekers in Ireland. The confinement, segregation and categorisation of people seeking asylum in Ireland has led to serious inequalities and discriminations, in full view of society. Rather than 'Asylum Archive' looking at asylum seekers as victims with a story that presents them as other to the citizens of Ireland, the exhibition instead presents the structure that people are siphoned into, a system that is supported and witnessed by the Irish government.
A schools programme for primary and post primary students runs alongside the exhibition. Please contact info@galwayartscentre.ie for bookings.
Galway Arts Centre is supported by The Arts Council, Galway City Council and Galway County Council.
Saturday 14 February – Friday 20 March 2015
47 Dominick Street
Galway
Telephone: + 353 91 565 886
Opening hours / start times:
Monday 10:00 - 17:30
Tuesday 10:00 - 17:30
Wednesday 10:00 - 17:30
Thursday 10:00 - 17:30
Friday 10:00 - 17:00
Saturday 10:00 - 14:00
Admission / price: Free