ARTWORKS 2019: Dearly Beloved
Tuesday 4 June – Sunday 1 September 2019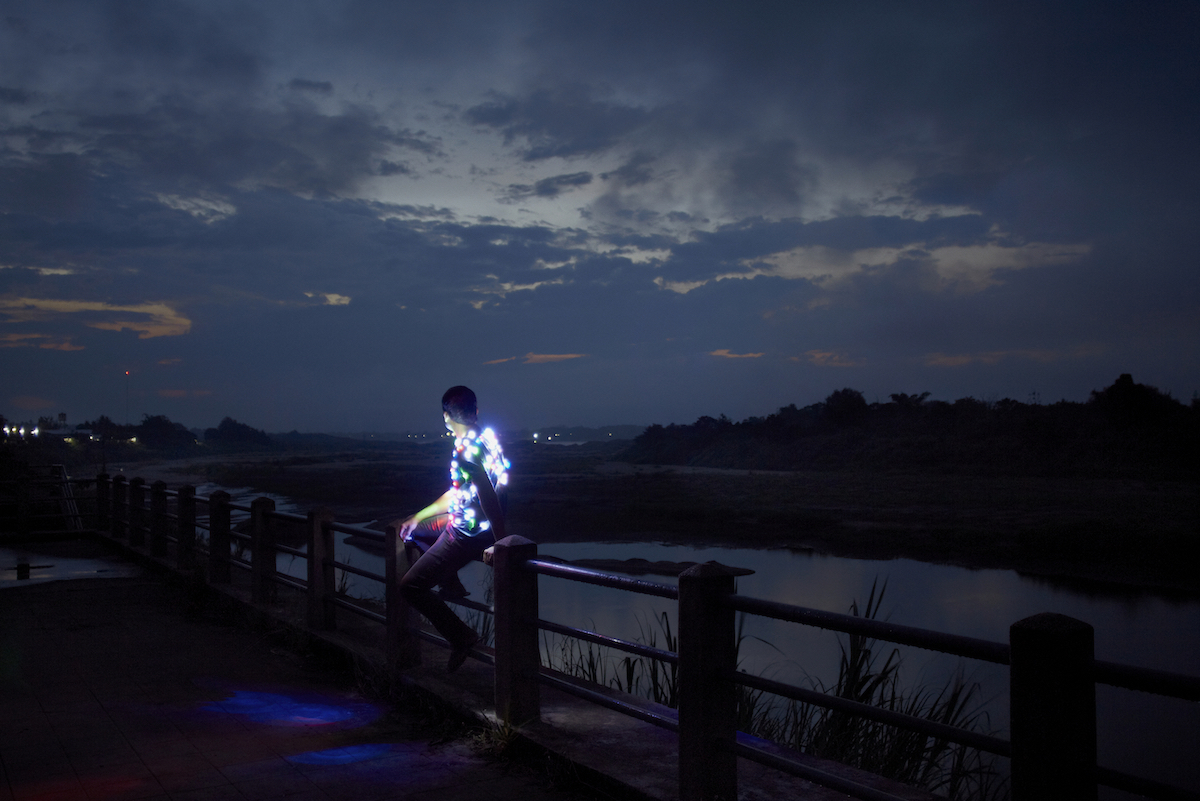 Featuring selected works from the Irish Museum of Modern Art Collection
For ARTWORKS 2019 artists have been invited to respond to the song lyric:
Dearly beloved
We are gathered here today
To get through this thing called LIFE.
Let's go crazy, Prince. Purple Rain 1984
2019's selectors are Jo Mangan Artistic Director, Carlow Arts Festival, Dennis McNulty, Visual Artist and Emma-Lucy O'Brien, Curator, VISUAL Carlow. The exhibition will be curated and produced by Emma-Lucy O'Brien.
ARTWORKS 2019 is delighted to collaborate with the Irish Museum of Modern Art and will include a number of important works from the IMMA collection including Pierre Huyghe's Block Party, (2002, film) and Mairead McClean's, No More, (2013, Film)
In recent years ARTWORKS has established two art prizes, The HOTRON Award for an outstanding piece of work and the Éigse Prize for work by a recent graduate. Both prizes are sponsored by Hotron Ltd.Past Hotron prize winners include Maria McKinney (2018) and Alan Phelan (2017)
This exciting summer exhibition gathers a diverse selection of ideas, work and talent from artists working nationally and internationally. Presenting work in film, sound, performance, painting, sculpture, new media and photography, ARTWORKS celebrates contemporary visual art and its potential to stir ideas and reflect on LIFE.
For the last 40 years Carlow has been proud to host one of Ireland's largest open submission visual art exhibitions and art prizes. Emerging in 1979 as part of the Eigse Carlow Arts Festival, ARTWORKS has, since 2009, been successfully co-produced by Carlow Arts Festival and VISUAL Carlow, and presented in the extraordinary galleries at VISUAL. It has a firm place in the arts calendar and continues to develop as one of the country's most important cultural events.
Sponsored by Hotron
Image: Apichatpong Weerasethakul, Power Boy (Mekong), 2011
Tuesday 4 June – Sunday 1 September 2019
Old Dublin Road, Carlow
Telephone: +353 59 917 2400
Opening hours / start times:
Tuesday 11.00 - 17:30
Wednesday 11.00 - 17:30
Thursday 11.00 - 17:30
Friday 11.00 - 17:30
Saturday 11.00 - 17:30
Sunday 14:00 - 17:00
Admission / price: Free
Remember to pay for the parking! Box office open, as well as times given, on day of theatre events from 6.30pm to show start.