Artists' Film International
Friday 14 February – Sunday 23 August 2020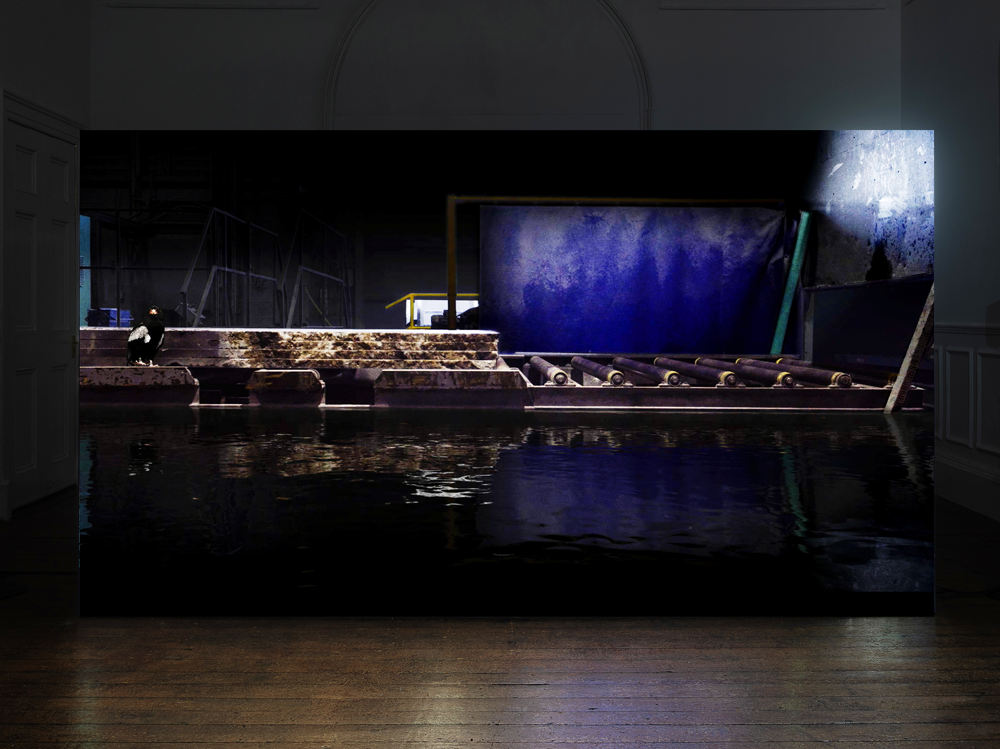 ――― Open in venue ―――
Reopening Monday 29 June 2020
Artists' Film International (AFI), established by the Whitechapel Gallery, London in 2008, includes 22 global partners. It brings together recent moving image works by artists nominated by each venue which are presented over the course of a year in each of the 22 institutions.
Viewable online here.
For 2020, the theme of the AFI programme is 'Language' and, for its inaugural participation, Crawford Art Gallery has invited Irish artist Ailbhe Ní Bhriain to present her film Inscriptions (One Here Now) (2018) during the programme.
The films in the AFI 2020 programme are selected by:
Ballroom Marfa, Texas | Belgrade Cultural Centre
Bonniers Konsthall, Stockholm | CCA – Centre for Contemporary Art, Vilnius
Centre for Contemporary Arts Afghanistan, Kabul
Crawford Art Gallery, Cork | Fundacion PRÓA, Buenos Aires
GAMeC, Bergamo | Hammer Museum, Los Angeles
Hanoi DOCLAB | Istanbul Modern
Friends of IZIKO South African National Gallery, Cape Town
KWM artcentre, Beijing
Mahera and Mohammad Abu Ghazaleh Foundation, Amman
Moscow Museum of Modern Art | Museum of Modern Art, Warsaw
Neuer Berliner Kunstverein (n.b.k.), Berlin | Para Site, Hong Kong;
Project 88, Mumbai | Tromsø Kunstforening, Tromsø
Whitechapel Gallery, London | The Whitworth, University of Manchester
Each month the films selected are shown in a looped format. The 22 films will be screened, in two parts, across the year from 14 February to 7 June and 2 October to 23 January 2021.
14 February – 22 March
Miguel Fernadez de Castro 
Grammar of Gates (2019), (20:32)
Ballroom Marfa, Texas
Dominka Olszowy 
Wanda Wanton (2016), (9:14)
Museum of Modern Art, Warsaw
Rhea Storr 
Junkanoo Talk (2017), (11:36)
Whitechapel Gallery, London
Lisa Tan 
My Pictures of You (2017-19), (23:07)
Bonniers Konsthall, Stockholm
23 March – 26 April
RAQS Media Collective 
Passwords for Time Travel (2017), (10:02)
Project 88, Mumbai, India
Lerato Shadi 
Mabogo Dinku (2019), (6:00)
Friends of Iziko South African National Gallery
Yu Guo 
Enchantment (2019), (12:57)
KWM artcenter, Beijing
Ailbhe Ní Bhriain 
Inscriptions (One Here Now) (2018), (15:05)
Crawford Art Gallery, Cork
Image: Still from Ailbhe Ní Bhriain 'Inscriptions (One Here Now)', single channel film, 2018. Image courtesy the artist & domobaal gallery, London
Friday 14 February – Sunday 23 August 2020
Emmet Place
Cork
Telephone: +353 21 4805042
Opening hours / start times:
Monday 10:00 - 17:00
Tuesday 10:00 - 17:00
Wednesday 10:00 - 17:00
Thursday 10:00 - 20:00
Friday 10:00 - 17:00
Saturday 10:00 - 17:00
Admission / price: Free