Art in Action
Saturday 11 January – Saturday 22 February 2020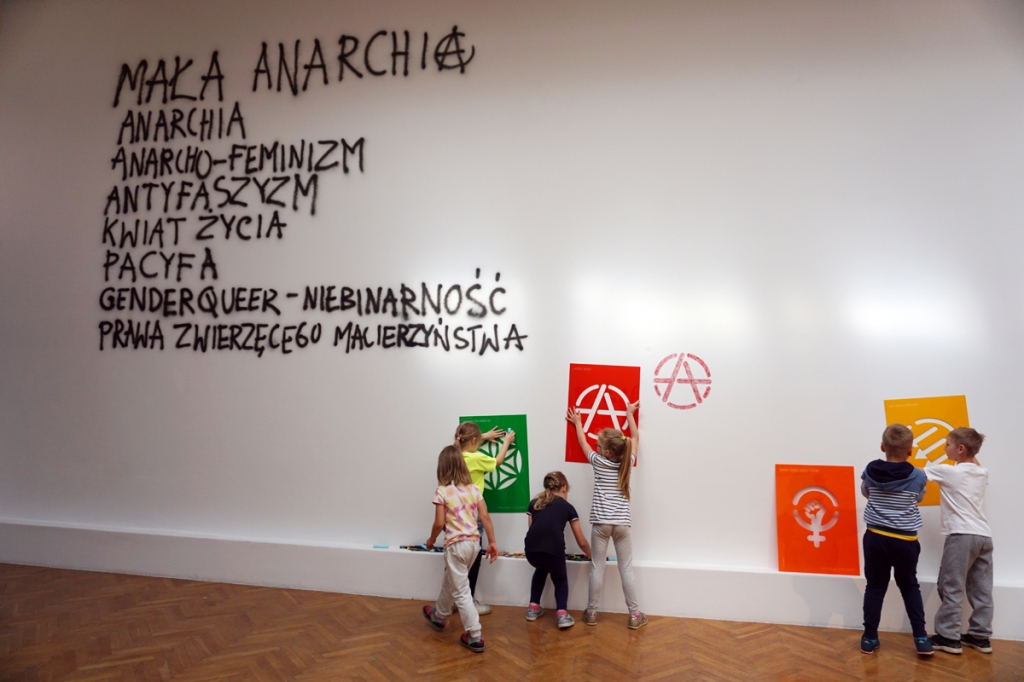 An interactive, multimedia exhibition for children with work by Basia Bańda + Tomasz Relewicz, Ewa Bone + Ewa Kozubal, Tomasz Madajczak, Krzysztof Matuszak, Aleksandra Ska and Hubert Wińczyk. Curated by Bartosz Nowak in collaboration with MOS: Municipal Art Centre, Gorzów Wielkopolsk, Poland.
What is art? Artists use different methods – images, objects, actions, as well as their own bodies – to communicate with the surrounding world. What is it that they want to say? Might it be that they try to share their questions with us?  Are you an artist? At what point can you call your expression art? What is it that you really want to say?
This exhibition is a meeting of children and artists. The eight visual artists included in the exhibition have created interactive artworks that involve children in the co-creation of the works presented in the gallery. Encouraging children to participate in their construction and reconstruction allows them to experience artistic processes in action. The exhibition and accompanying events are focused on enabling children to develop creativity, self-confidence and curiosity, explore the world, to communicate and to think critically, demonstrating that art is primarily a way of experiencing and building mutual relations with the environment, other people and oneself.
Saturday 11 January – Saturday 22 February 2020
Skibbereen, Co Cork
Telephone: +353 28 22090
Opening hours / start times:
Monday to Saturday, 10am to 4:45pm
Admission / price: Free