Are we there yet?
Saturday 7 July – Sunday 29 July 2012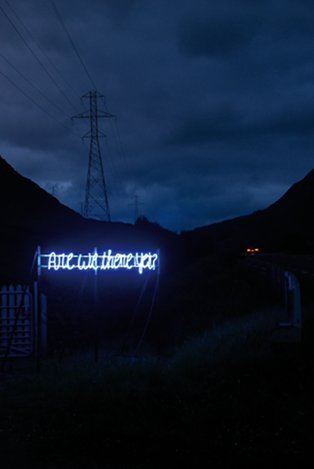 Fiona Mulholland, in association with the Earagail Arts Festival, and the MacGill Summer School, presents an exhibition of contemporary art.
Reception with special guest, Orlaith McBride, Director of the Arts Council of Ireland: 24 July 2012 at 5pm
Are we there yet? brings together a group of visual artists who have a strong connection with Donegal. The exhibition consists of work by John Beattie, Shea Dalton, Emily Mannion, Malcolm McClay, Cathal McGinley, Maria McKinney, Chicory Miles, Locky Morris, Fiona Mulholland and Eamon O'Kane.
The expression 'Are we there yet?' has various connotations, depending on the context of the communication in which it appears. As a title, it reflects the exhibition's interest in collective memory, the deliberation on universal hopes and aspirations, whether in a social, economic or personal context. It also simply raises an appropriate question to be asked at this time.
What is evident in the various and varied work presented is the artists' continuous preoccupation with their surroundings, and their transformative eye in translating the everyday into the extraordinary. Featuring current practice across several disciplines, the exhibition explores the personal restlessness in society, the ephemera of modern living, while offering hints of possible transcendence, utopian gleams even.
Further information available at: Earagail Arts Festival – eaf.ie
& MacGill Summer School – www.macgillsummerschool.com
Saturday 7 July – Sunday 29 July 2012
The Warehouse, Main Street
Glenties, Co Donegal
Admission / price: Free