Aoibheann Greenan, Seamus Harahan, Stephen Loughman, Richard Proffitt: All Dayer
Friday 13 September – Saturday 21 September 2013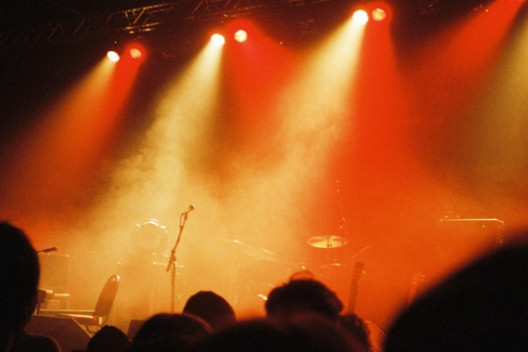 Opening reception Thursday 12 September at 6pm • Curated by Aoife Tunney • Closing reception 21st September at 4-8pm
––––––––––
Where did you grow up?
First in London and then in Derbyshire. In London, punk ruled but further north people listened to northern soul. I loved northern soul and used to go to all-dayers since I was too young to go to clubs.
All-dayers?
You know they had the all-nighters at Wigan Casino, that was the place to go. There were a couple of places, Nottingham Palais and Matlock Bath who arranged all-dayers instead. You went there in the morning, listened to music and danced all day.
What type of area did you live in?
We were living in an area called Golden Valley, it had one pub and a couple of houses and it was all very conservative. A friend of mine dyed his hair green one day. When my mother saw him she forced him to wash it with Ajax before his mum would see it.
––––––––––
Bilinda Butcher singer and guitarist from My Bloody Valentine.
All Dayer brings together artists and musicians to embrace a commitment to the potential of new belief systems. The origins of Northern Soul came from the independent and lesser known producers of soul music, and this show reflects an independent faith in counter culture and the thresholds of change that music, art and rituals can invoke.
Throughout the exhibition a stage will be set in the centre of the gallery awaiting performance and change. On Saturday 21st of September we will have a series of music performances running in the gallery from 4-8pm.
Friday 13 September – Saturday 21 September 2013
Chancery Lane
Dublin 8
Telephone: +353 1 475 9514
Opening hours / start times:
Tuesday 10:30 - 17:30
Wednesday 10:30 - 17:30
Thursday 10:30 - 17:30
Friday 10:30 - 17:30
Saturday 11:00 - 17:00
Admission / price: Free