Anthony Pilbro: Between the Cracks
Monday 3 March – Monday 24 March 2014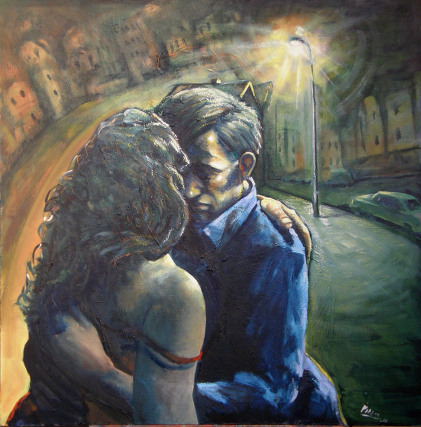 Artist's Talk Tuesday 11 March at 1pm
Meath County Council Arts Office are delighted to present Between the Cracks by acclaimed artist Anthony Pilbro in the Toradh Gallery, Ashbourne Library & Cultural Centre, Ashbourne, Co. Meath.
The first speaker in the gallery's In Conversation with……..programme, Anthony will open his show with a free public talk on Tuesday March 11th at 1pm in the Toradh Gallery.
Anthony originally hails from London but moved to Mayo in 1996. He studied at the Croydon College of Art and The Slade School of Fine Art, University College London. He represented Ireland in the International Symposium 'To Kiss a Different Earth' in Fulda Germany, 1998. He exhibits regularly at The Doorway Gallery in Dublin and has had numerous solo shows both in Ireland and Europe.
Anthony is held in high esteem throughout the art world by both the public and his peers and his work can be found in many collections such as the Victoria and Albert Museum, London, The Guildhall Art Gallery and Museum, London, the Office of Public Works, Ireland and many private collections internationally.
Between the Cracks depicts scenes from everyday life. The work, being part of an ongoing theme that has been pursued over a number of years by Anthony – relates to the dilemma arising from the innate theatricality of human endeavour. The inspiration for the work has been gathered through observations, drawings and photographs of fragments from the daily routine.
In Conversation with…..Anthony Pilbro, Tuesday March 11th at 1pm – admission free.
Monday 3 March – Monday 24 March 2014
Ashbourne Cultural Centre
Ashbourne, Co. Meath
Telephone: +353 46 9097414
Admission / price: Free