Anthony McCall
Sunday 2 April – Sunday 15 October 2017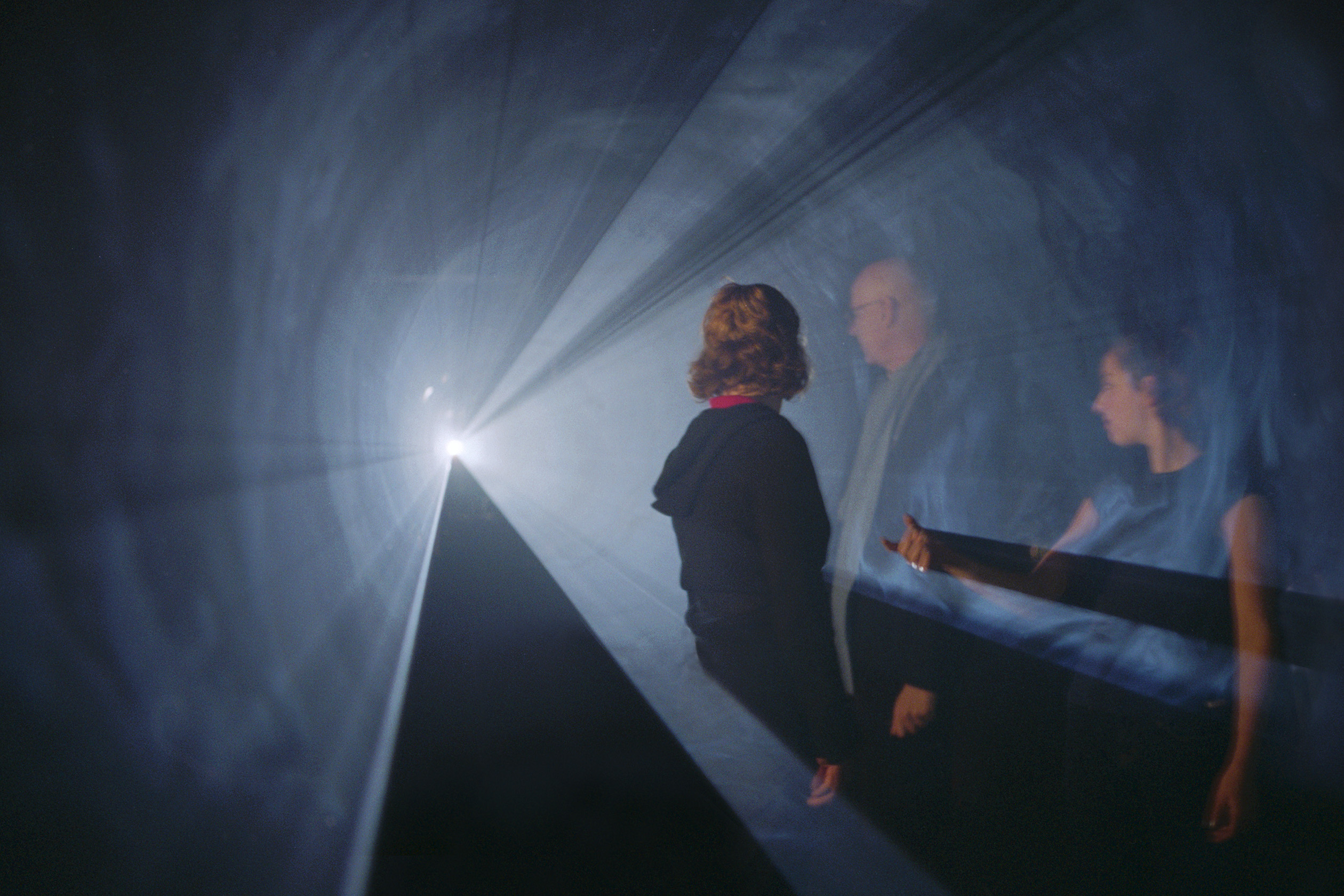 Anthony McCall (born 1946) is a British-born New York based artist and was a key figure in the avant-garde London Film-makers Co-operative in the 1970s. His earliest films are documents of outdoor performances that were celebrated for their minimal use of the elements, most notably fire, in the work 'Landscape For Fire' (1972) which will feature in the exhibition.
Works such as 'Line Describing a Cone', are based on simple, animated line-drawings, projections which strikingly emphasise the sculptural qualities of a beam of light. In darkened, haze-filled rooms, the projections create an illusion of three-dimensional shapes, ellipses, waves and flat planes that gradually expand, contract or sweep through space. In these works, the artist sought to deconstruct cinema by reducing film to its principle components of time and light and removing the screen entirely as the prescribed surface for projection. The works also shift the relationship of the audience to film, as viewers become participants, their bodies intersecting and modifying the transitory forms.
The exhibition will be accompanied later in the summer by a fully illustrated catalogue, featuring install images of the exhibition at Lismore, and is kindly supported by Sean Kelly Gallery, New York and Sprüth Magers London.
Exhibition Seminar
1  April – 3pm, Lismore Heritage Centre, with Anthony McCall, Lizzie Carey Thomas (Head of Programmes, Serpentine Gallery), Lisa Le Feuvre (Head of Sculpture Studies, Henry Moore Foundation), chaired by Anthony Haughey (Artist and a lecturer, Dublin Institute of Technology).
Location: The Heritage Centre, Lismore • Free event – booking essential
Image: Anthony McCall: Line Describing a Cone (1973), at the twenty-fourth minute. Installation view, Into the Light: The Projected Image in American Art 1964-1977, Whitney Museum of American Art, 2001. Photograph by Hank Graber.
Sunday 2 April – Sunday 15 October 2017
Lismore
Co. Waterford
Telephone: +353 58 54061