Anthony Kelly: Cold Wave
Friday 3 February – Sunday 25 March 2012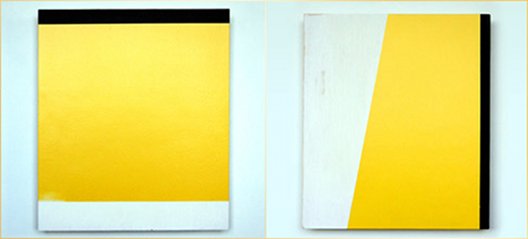 Opening Reception Thursday 2 February at 6pm
Anthony Kelly was born in Dublin, Ireland and studied at Dun Laoghaire College of Art and Design (now IADT) graduating with a distinction in Fine Art. He works in a variety of media – Painting, Printmaking, Video and Sound. Although diverse in construction, his work chiefly concentrates on the shifting and fragmentary nature of sensory experience.
To explore this he uses the discarded or overlooked aspects of the world around us which he enlarges/amplifies to create his work. Often his paintings and prints are informed by the results of a film or sound experiment. The process of making his paintings explores the use of all viewable surfaces using varying types of paint finish – matte to absorb light, shiny to reflect light.
Anthony Kelly lives and works in Dun Laoghaire, County Dublin, Ireland.
Artist's Talk Thursday 16 February at 6pm • Free
Friday 3 February – Sunday 25 March 2012
14A Tobin Street
Cork City
Telephone: +353 21 4272022
Admission / price: Free