Raymond B Newman: Unsettled Border
Friday 29 March – Saturday 18 May 2019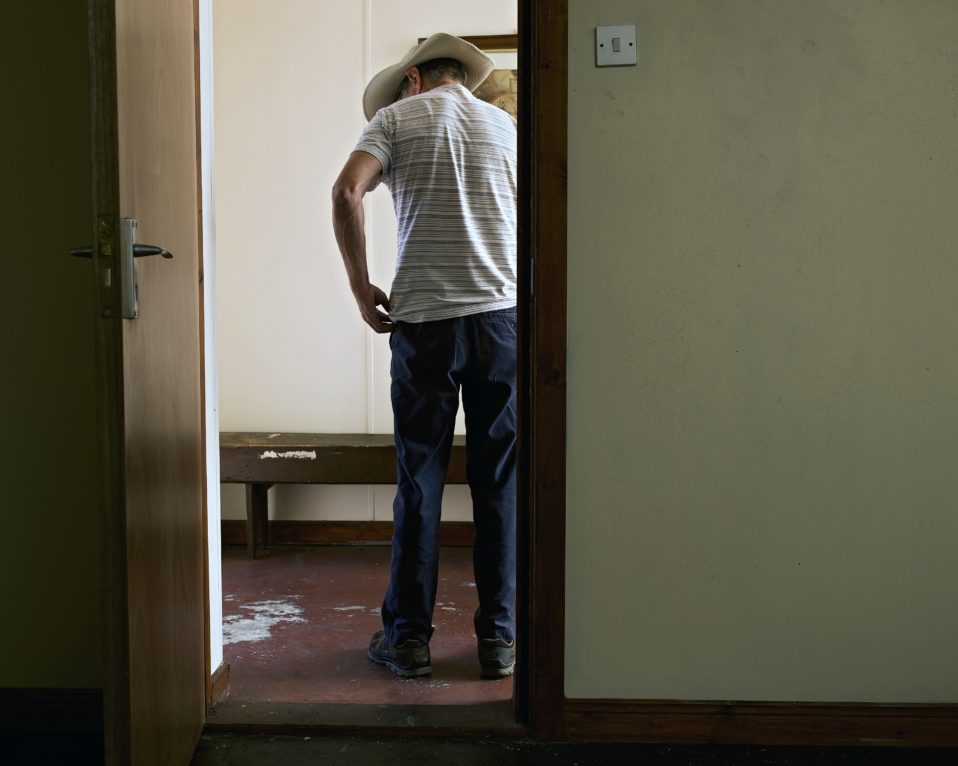 Field Notes from the Border presents ongoing work by artists working along the border in Ireland. As we approach the March Brexit deadline, the specially devised exhibitions and installations in the Regional Cultural Centre reflect the current anxiety raised by the prospect of the imposition of a hard border.
Curated for RCC by Gallery of Photography a part of the Reframing the Border programme. Supported by the Department of Culture Heritage and the Gaeltacht and the Department of Foreign Affairs and Trade Reconciliation Fund.
The political alignment in the north of the island of Ireland is fractured between a consideration of both Irish and British identities. Raymond Newman's work reflects on an institution within one of these divides, the Grand Orange Lodge of Ireland.
The Orange Order is a Protestant fraternity founded in 1795. They have at their foundation a pledge to uphold and propagate the Protestant Christian faith and sustain British identity within a broader, increasingly secular and diverse European island.
'Unsettled Border' considers the remoteness of intertwined border landscapes where diminishing numbers of Orange Order members secure the fraternities' isolated meeting places.
This installation features photographic works and a new film 'LOL 37' made in Altnaveigh Orange Lodge. 'Unsettled Border' exists amidst the complexities of Irish histories and the fragility of political circumstances.
LOL 37
I stand chilled, next to a formidable, industrial scaled, galvanised steel gate. Spring's sun is present, but there's a cold northerly wind cutting across the open terrain. Looking south, the Cooley Mountains, all purply brown and remote. To the West, Ballymacdermot Mountain presides over a landscape breached only by a modern motorway and train line that crosses the nearby, inconspicuous border.
A car pulls up alongside and I am warmly greeted by its occupants. The gate occupies our collective small talk for some time, as we puzzle and grapple to loosen it from its couplings.
A passenger window rolls down and an elderly gentleman gestures for an introduction.  From the comfort of the car his thin voice competes with the rumble of distant road traffic.
Friday 29 March – Saturday 18 May 2019
Port Road, Letterkenny
Co. Donegal
Telephone: +353 74 912 9186
Opening hours / start times:
Monday closed • Tuesday 11:00 - 17:00 • Wednesday 11:00 - 17:00 • Thursday 11:00 - 20:00 • Friday 11:00 - 17:00 • Saturday 13:00 - 17:00 • Sunday closed Admission is free
Admission / price: Free