Annual Wexford Lions Club Exhibition 2023
Saturday 14 January – Saturday 4 February 2023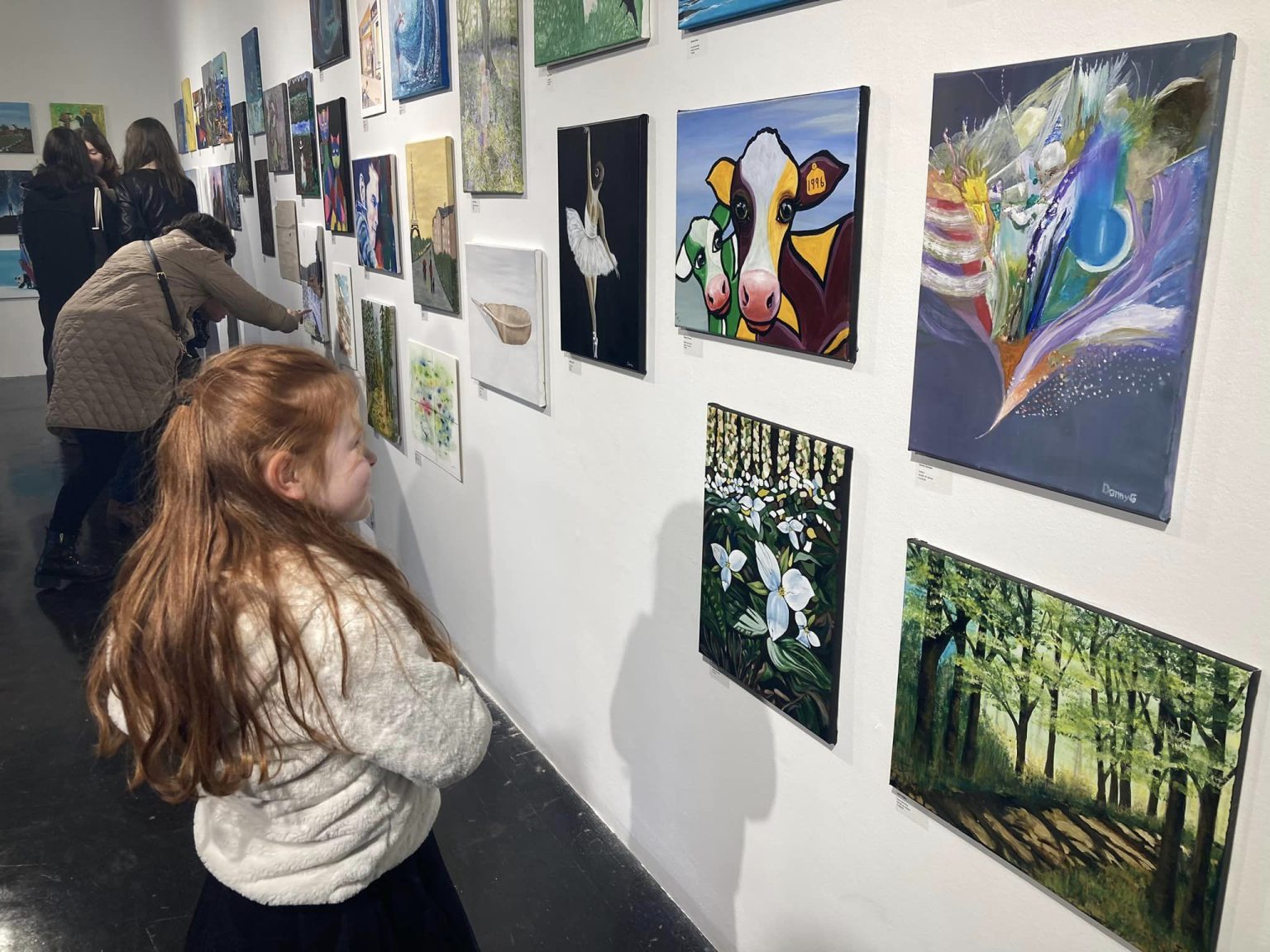 ――― In venue ―――
The Annual Wexford Lions Club Exhibition celebrates local talent and offers a platform for artists who are at various stages of their careers as well as those with an interest in art who wish to see their work realised within a gallery context. For this reason, it is an important show within the Wexford Arts Centre's visual arts programme.
As a result of the tremendous success of last year's show and the remarkably high-quality of work received, the theme for the 2023 Lions Club exhibition has again been left entirely open. The open brief allows participants the freedom to create exciting and original artwork, and to tell their own stories. These stories or experiences can be related through a varied range of subjects such as urban and rural narratives, abstraction and even pure imagination.
Also, this year we will again feature the Young Lions gallery, dedicated exclusively to the work of young, budding artists. Young artists are encouraged to experiment with all types of mediums and objects – paints, glitter, buttons, transfers; Lego…the list is endless. As the Lions Club International celebrated its centenary in 2017, a Perpetual Children's Trophy will be awarded again this year to a Young Lion for a work that explores the history and/or reflects on the aims and overall ethos of the organisation.
Wexford Lions Club has served the community of Wexford since 1979 and provides support to the local community. This support may be monetary, such as food vouchers at Christmas for families and individuals in need, or by giving their time to assist community projects such as The Trabolgan Holiday Project, The Message in a Bottle Project and the Carer's Weekend Project, a project where carers are treated to a weekend in Ballyvaloo Centre and are provided with counsellors, reflexologists, and motivational speakers.
More about this year's adjudicator
Nadia Corridan is a Fine Art Painter with a BA Honours from Limerick School of Art & Design. Born in San Francisco and grew up near Kinsale, County Cork she now live and work in County Wexford  since 2016. You can visit her painting studio in The Creative Hub, in Wexford Town.
She is a figurative artist, working primarily with oil paint on exposed canvas. She is drawn to paint what our body-langue can communicate without the use of words. An unspoken dialogue of expression. Within her figurative paintings she is fascinated by how fabric can evoke our senses when recounting a memory. Memories are a place frozen in time, a moment you can revisit countless times and reflect upon, for better or worse.
Her work is held in both public and private collections in Ireland, including: LIT Permanent Collection, The Civic Theatre Dublin,The Boathouse Gallery Kinsale, BellHeather Interiors, Wexford, The Wilds Enniscorthy as well as in the UK, France, Dubai & America.
Wexford Arts Centre would like to thank our sponsors and partners, Spectrum Art & Framing, Jonny Murphy of Light and Shadow Wexford, Helen McLean and Wexford Co. Council, along with all the team at Wexford Arts Centre for bringing this show to life.
Saturday 14 January – Saturday 4 February 2023
Cornmarket
Wexford
Telephone: +353 53 9123764
Opening hours / start times:
Tuesday to Saturday 10am – 5pm
Admission / price: Free