Ann Maria Healy: Hypnagogia – Second Set
Friday 21 January – Saturday 5 March 2022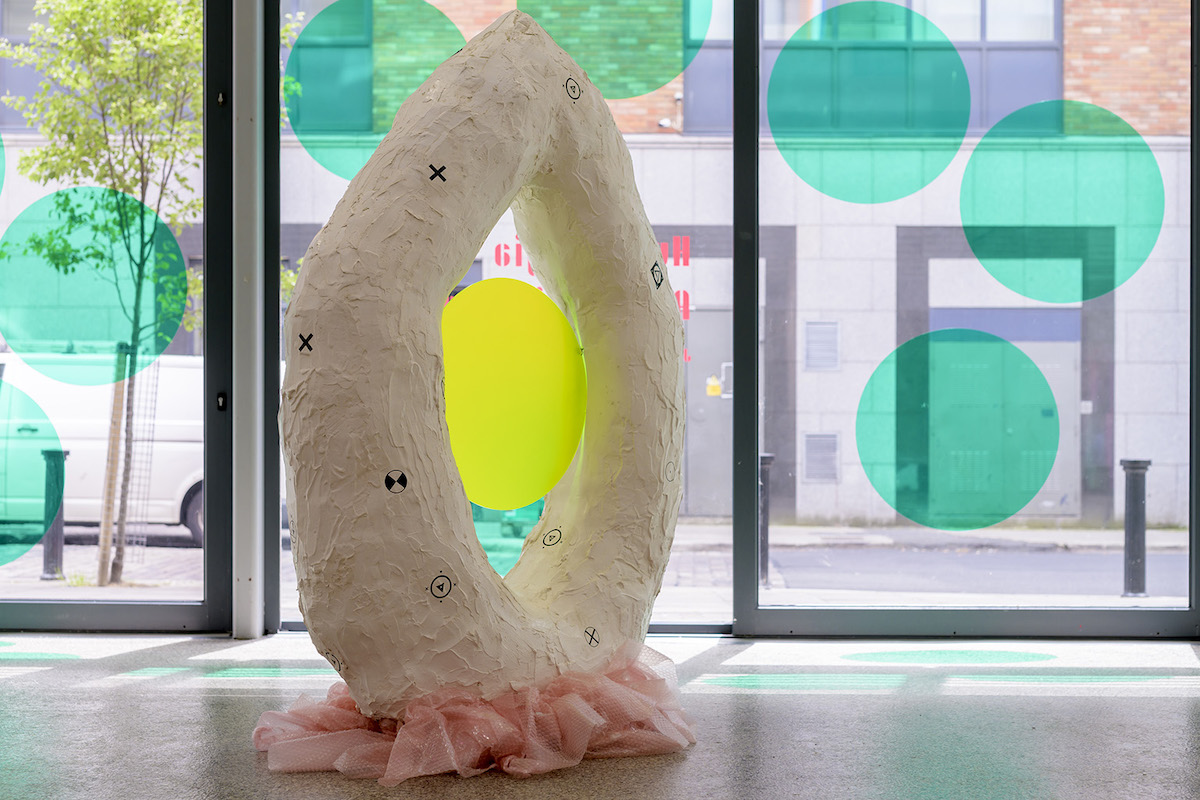 ――― In venue ―――
This reiteration of Healy's exploration of consciousness and perception – Hypnagogia – conjures a common dream where various states of wakefulness intertwine into a surreal narrative.
The pineal gland is a site of melatonin production, a hormone that regulates our sleep wake cycle, when this is off kilter, heightened sensations recall past and future traumas. The protagonist of Ann Maria Healy's new film, a Self-driving car, has forgotten its destination but through various breathing exercises is finally finding its way home. In this landscape, spiritual awakenings abound but perhaps we are inside the ultimate trance machine, one that we are perpetually awaiting release from.
For Hypnagogia, Healy has collaborated with artists including Karl Burke, Jane Deasy, Christopher Steenson and Enter Yes.
Friday 21 January – Saturday 5 March 2022
Main Street, Bray
Co. Wicklow
Telephone: +353 1 2724030
Opening hours / start times:
Monday – Saturday, 11am – 5pm
Admission / price: Free