Ann Maria Healy: Hypnagogia
Monday 28 June – Thursday 30 September 2021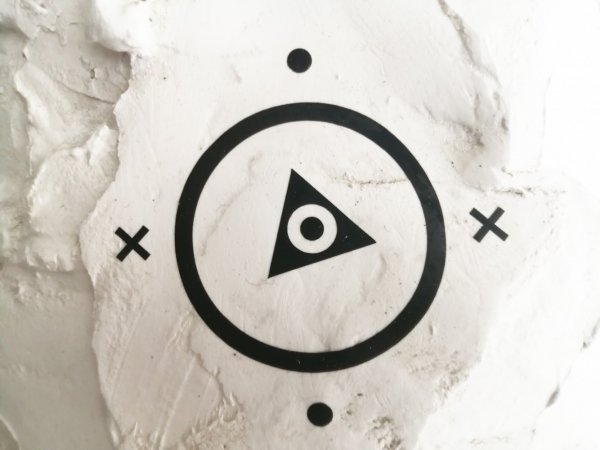 ――― In venue ―――
There is a common dream now, various states of wakefulness intertwine us into a surreal narrative, screens flatten reality into an ever erupting collage. Pineal glands are sites of melatonin production, the hormone that regulates our sleep wake cycles, when this is off kilter, heightened sensations recall past and future traumas. Spiritual awakenings are abound but perhaps we are all inside the ultimate trance machine, one that we are continually awaiting release from….
Ann Maria Healy's work expresses itself through video, sculptural and textual form. Her practice is concerned with reoccurrence, the power of history and narratives embedded within the human psyche. She seeks to co-opt the embodied meaning of material in order to unpack and subvert it. Drawn to narrative that is connected to place and object, often acting in an absurd manner, the work seeks to employ mysticism as a device to reconsider our present moment.
Selected exhibitions include 'Desire- A Revision' Irish Musuem of Modern Art, 2019 -2020, 'When Dealers Are Shamans', Pallas Projects, 2018. 'Futures: Series 3 Episode 1', Royal Hibernian Academy, 2017. 'I like to eat with my hands', Wexford Arts Centre, 2016. Previous residencies include Cow House Studios, Wexford, 2015 and The Banff Centre, Canada, 2014. She is an MFA graduate of The Piet Zwart Institute, Rotterdam, 2014 and a recipient of the Irish Arts Council, Visual Artist Bursary Award, 2016 and 2019.
Monday 28 June – Thursday 30 September 2021
Foley Street
Dublin 1
Telephone: +353 1 222 7850
Opening hours / start times:
Monday to Friday 10:00am – 6:00pm. We are currently closed at the weekend. Bookings are not necessary.
Admission / price: Free