Anita Groener: The Past is a Foreign Country
Friday 24 May – Saturday 27 July 2019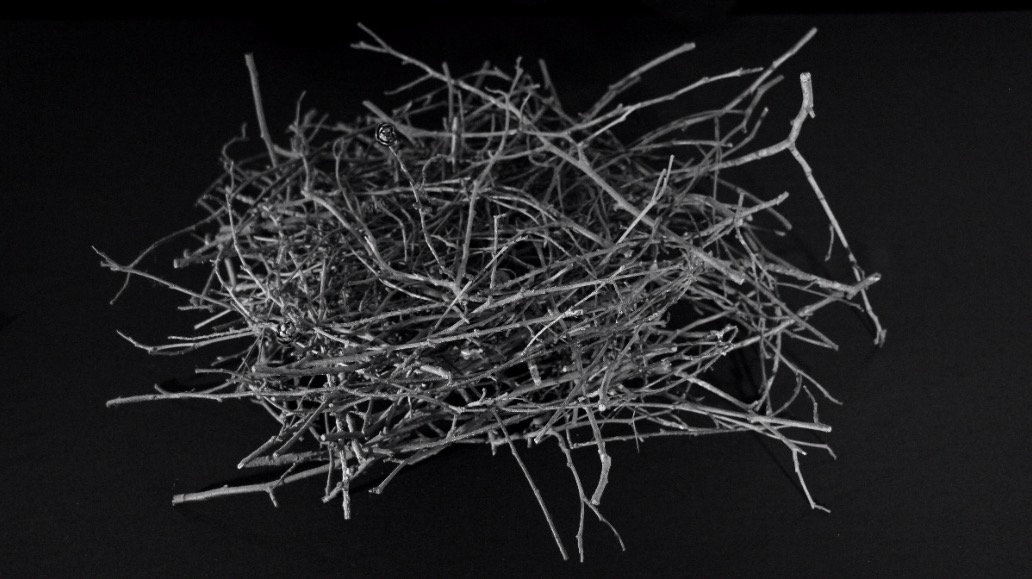 The Past is a Foreign Country asks what is it to be human today? Through orchestrating immersive site-specific installations, film, and drawings, Anita Groener explores the tissue of trauma and loss rooted in this question, experimenting with both figurative and abstract geography. The deliberately modest means of the work speak to the fragility of life and society that refugee crises expose. Her art asks questions about the ethics of witnessing and aesthetic response.
The title of the exhibition The Past is a Foreign Country and of the largest installation in this show draws on L.P. Hartley's 1953 novel The Go Between, which speaks of the loss of innocence of a young boy. Hartley's novel expresses how we cannot remember the past or find the correct language to describe it. It is the account of a specific experience of trauma and loss and the failure of words to capture it in memory. Groener's exhibition begins where Hartley ends…" *
"One of the most shocking sights of recent years, a time when shocking sights seem to pile on, was tens of thousands of migrants crossing Europe on foot in the summer and fall of 2015.  Men, women, and children with no other recourse, most fleeing the war in Syria, left their homes behind…The spectacle stunned the world, not only for what it said of the sheer desperation of the migrants, but for the way it brought us up short, face to face with the limitations of the present.  For the images and scenes we saw on our screens not only set off alarms for the world around us gone terribly wrong, but also woke deeply slumbering memories of other times and other masses of people moving through a landscape…echoing back through all of history…" ***
"For an indigenous population of a country, the notion of home, will always be bound up with a sense of the past and a shared history and culture, often to the exclusion of outsiders. Home is deeply connected to ideas of history." ** The artist reminds us that the history of placelessness is everybody's history, examining archetypal and psychological resonances and tracing urgent connections between the experience of people uprooted from their homes and communities, and her own life and family.
This exhibition received an Arts Council Touring and Dissemination Award, initiated by Limerick City Gallery of Art in 2018. It toured to The Dock, Carrick-on- Shannon earlier this year. After The LAB Gallery in Dublin The Past Is A Foreign Country will travel to Uilinn: West Cork Arts Centre in Skibbereen in October 2019.
A new publication is for sale during the exhibition, with contributions from Joseph R. Wolin, writer and curator based in New York; Seán Kissane, curator of exhibitions at the Irish Museum of Modern Art, Dublin; Suzanne Lynch, Washington DC correspondent for The Irish Times; Razan Ibraheem, Syrian journalist based in Ireland and Peter Sirr, Irish poet. The book is designed by Oonagh Young.
Anita Groener was born in The Netherlands and lives in Dublin, Ireland.
In 2005, she was elected a member of Aosdána. Until 2014 she was a lecturer at the TU Dublin where she also served as the Head of Fine Art from 2004 to 2006.
* Robert Penn Warren, 'World Enough and Time, 1999, LSU Press
** Sean Kissane, One For Sorrow, essay in The Past is a Foreign Country , 2018, LCGA
*** Joseph R. Wolin, Not a Foreign Country, essay in The Past is a Foreign Country , 2018, LCGA
Image: Anita Groener: Nest, 2018, HD film, production still, 28 min
Friday 24 May – Saturday 27 July 2019
Foley Street, Dublin 1
Telephone: +353 1 222 7850
Opening hours / start times:
Monday to Saturday 10am – 6pm. We are currently closed on Sundays.
Admission / price: Free