Ambiguity
Friday 22 September – Thursday 28 September 2023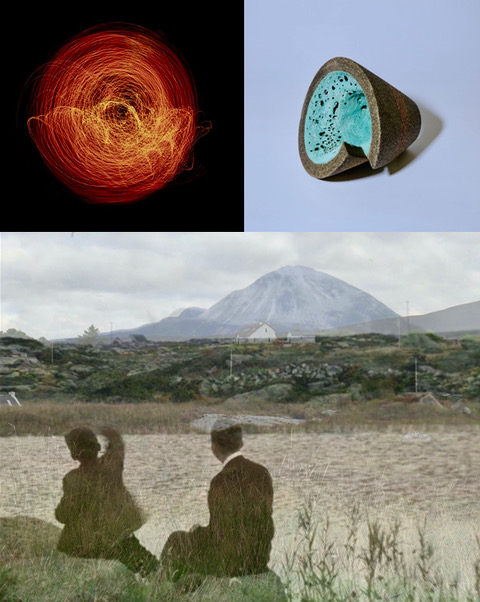 An underground exhibition by new-old graduates
Ambiguity is an art collective bound by two things: firstly, all 30-odd members are recent graduates from NCAD's highly regarded department of Continuing Education in Art and Design (CEAD).
Yes, that means adult education. These artists are veteran beginners. Or upstart old hands.
Secondly, crucially, they're all simply obsessed with art, creating it, appreciating it, and exploring its never-ending possibilities, whatever the medium/s.
And now this freshly-minted – if not always fresh-faced! – group are holding their first ever exhibition, Ambiguity, to coincide with Dublin's Culture Night.
Naturally, it's not in Your Usual Gallery. Instead, it's in an old parking basement at 42 Gardiner Lane, Mountjoy, Dublin 1, a quirky space which will be given new life with sculptures, paintings, projections, photographic pieces, mixed media works, a fabulous zine, and all manner of curiosity, emotion, and intrigue.
And beauty too.
Ambiguity, the exhibition, runs daily from 22 to 28 September, 2023, from 3pm to 8pm.
The opening takes place on 21 September, at 6pm, with music and a little wine. Impromptu dancing encouraged.
To get in touch with Ambiguity, email ambiguityartcollective@gmail.com • Follow Ambiguity on Instagram @ambiguity_art_collective
Image: Works featuring in the Ambiguity exhibition by (clockwise from top left) Áine Sreenan, Bridget Hession and Rosemary Costello.
Friday 22 September – Thursday 28 September 2023
The basement
42 Gardiner Lane
Dublin 1
Admission / price: Free
22 – 28 September, 3 – 8pm