Amanda Coogan: They Come Then, The Birds
Friday 25 June – Saturday 18 September 2021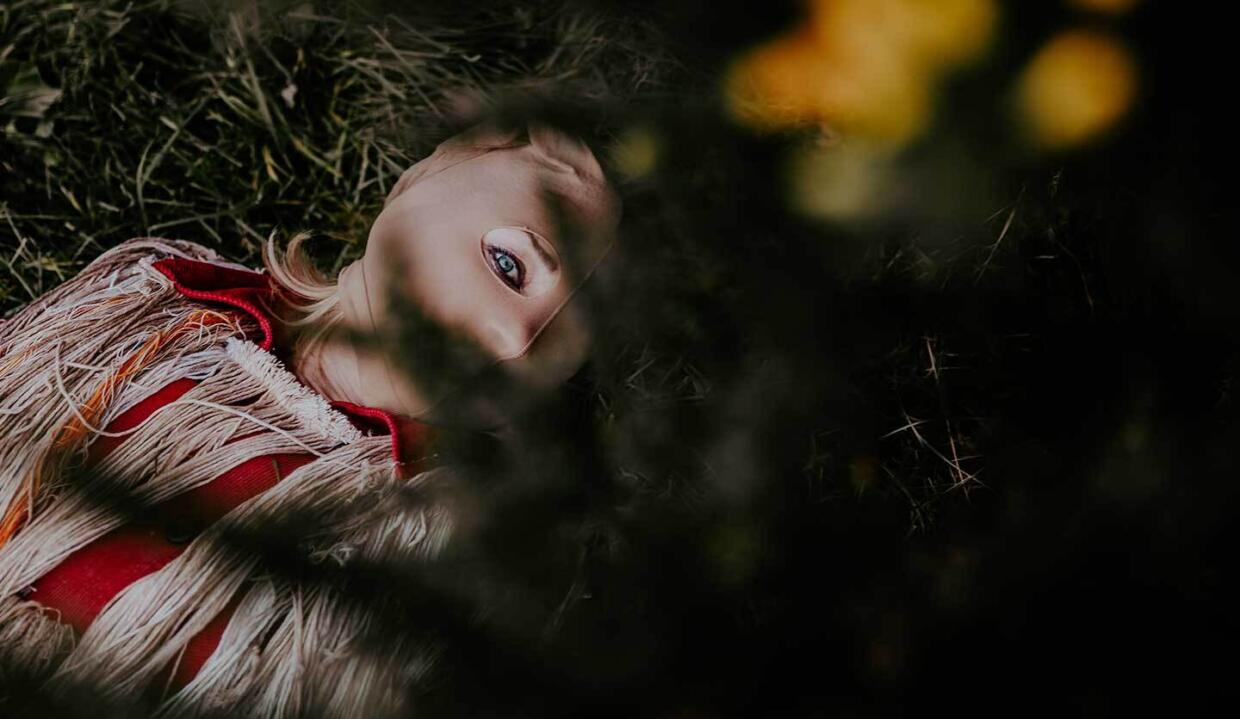 ――― In venue ―――
Looking to the dissonance of connections with the figure of Mary Magdalene, Amanda Coogan takes the story of the Wrens of the Curragh – outsider women who lived in the Furze bushes around the Curragh army camp and serviced the army. Coogan weaves a rich tapestry of thoughts and images which move from classical painted images of Mary Magdalene, stories of the Wrens of the Curragh, the penitents of Ireland's Magdalene Laundries, and contemporary concern for women in Ireland.
'There will be hairy costumes. There will be headpieces. There will be chocolate in underwear. There are crying glasses. There will be bouncing golf balls. There will be furze bushes. There will be wildness. It will be a non-verbal performance with a rich soundscape. As a live performance artist, I pivoted my practice to making a performance to camera for this exhibition, always holding and hoping for the possibility of a live performance in the event of a magical lifting of our current restrictions.'
– Amanda Coogan
Coogan has collaborated with Mary Barnecutt of Mary and the Pigeons (https://www.marypigeons.com) to create a soundscape.
---
The Magdalene Series is a programme of exhibitions, interventions, performances, and events curated by Rua Red Director/Curator Maolíosa Boyle and features five of Ireland's leading artists: Amanda Coogan, Alice Maher, Rachel Fallon, Jesse Jones, and Grace Dyas. Rua Red commissioned the five artists to research and produce new work in response to Mary Magdalene.
As part of Rua Red's active research space, several academics and feminist theologians will deliver lectures on key themes in the artists' work. These lectures will form part of the Magdalene Series educational resource archive which will be available for audiences on the Rua Red website.
The Magdalene Series is possible due to the financial support of the Arts Council, South Dublin County Council Arts Office and Creative Ireland.
Friday 25 June – Saturday 18 September 2021
South Dublin Arts Centre
Tallaght, Dublin 24
Telephone: +353 1 451 5860
Opening hours / start times:
Monday 10:00 - 18:00
Tuesday 10:00 - 18:00
Wednesday 10:00 - 18:00
Thursday 10:00 - 18:00
Friday 10:00 - 18:00
Saturday 10:00 - 18:00
Admission / price: Free