Ali Kirby: Planes
Friday 21 September 2018 – Sunday 13 January 2019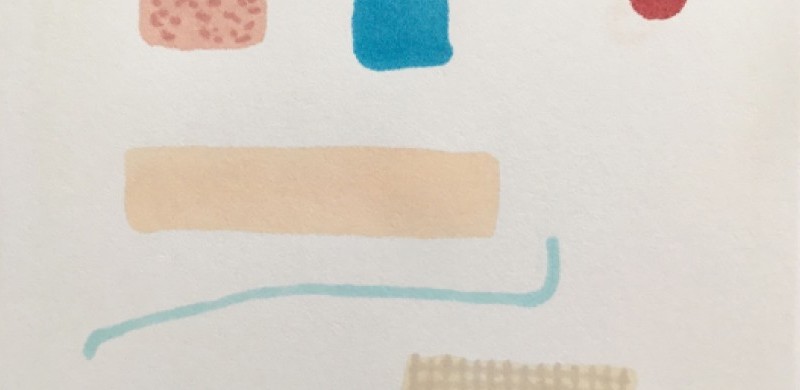 Plane – noun
– a flat or level surface
– a longitudinal section through the axis of a column
– any of various woodworking instruments for paring, truing, or smoothing
Ali Kirby creates sculptural assemblages and installations that physically respond to the built environment. Ordinary construction materials are re-used to create seemingly solid structures that reveal their fragility upon closer inspection. Her approach to materials is intuitive, often using muted colours, soft textures and hard edges to create various surfaces and forms normally associated with architecture.
Born in Dublin, Ali Kirby received a BA in Fine Art from LSAD in 2014, specialising in Sculpture & Combined Media. Recent exhibitions include Recalling FamiliarEntities (2018) 126 gallery, Galway, Thinking Living Dwelling (2017) the Dock, Leitrim, Futures, Series 3, Episode 1 (2017) Royal Hibernian Academy, Dublin, onlyconnect (2017) Kevin Kavanagh gallery, Dublin, all shimmers here (2016) MART Gallery, Dublin, Describing Architecture – Memory and Place (2015) City AssemblyHouse, Dublin, the 185th RHA Annual Exhibition (2015) Royal Hibernian Academy, Dublin, Periodical Review #4 (2015) Ormston House, Limerick, Periodical Review#4 (2014) Pallas Projects, Dublin, Essays for the House of Memory (2014) Ormston House, Limerick, Single Channel (2013) Chartier Arts Venue, Connecticut, USA,Undertow (2012) the LAB, Dublin, Undertow (2011) Ormston House, Limerick. She was a recipient of the Arts Council Next Generation Bursary award in 2017.
Friday 21 September 2018 – Sunday 13 January 2019
Old Dublin Road, Carlow
Telephone: +353 59 917 2400
Opening hours / start times:
Tuesday 11.00 - 17:30
Wednesday 11.00 - 17:30
Thursday 11.00 - 17:30
Friday 11.00 - 17:30
Saturday 11.00 - 17:30
Sunday 14:00 - 17:00
Admission / price: Free
Remember to pay for the parking! Box office open, as well as times given, on day of theatre events from 6.30pm to show start.