Alastair MacLennan and Sandra Corrigan Breathnach: Flux In Flow
Thursday 1 August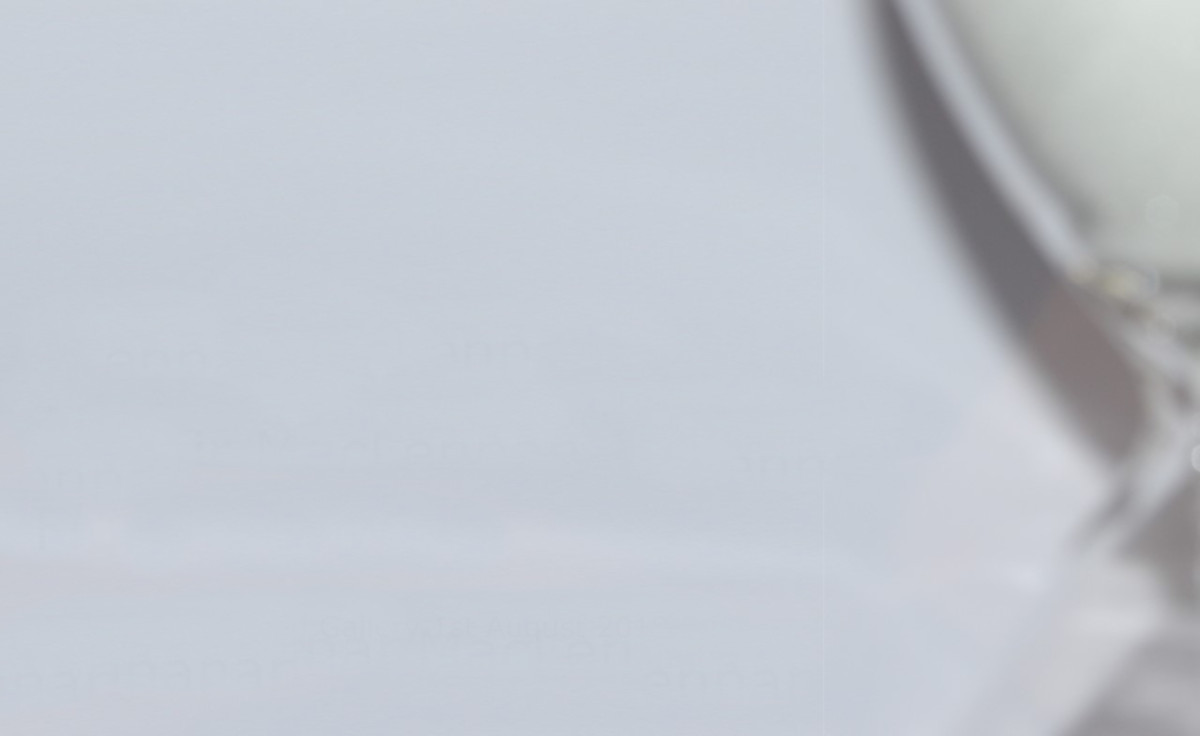 The Golden Thread Gallery is delighted to present 'Flux In Flow', an eight hour collaborative performance by Alastair MacLennan and Sandra Corrigan Breathnach.
"Time 'the conscious experience of duration' [1]. MacLennan and Corrigan Breathnach's performance will look at taking time to pause, observe and consider how we as human beings try to measure time. Our constructed measurement of 'Time' can give us the illusion of a sense of control, there is also an awareness that we are not in control, we are frail beings, unable to stop the flow of the system we live in, which appears continuous, a system in continuous flux that we are powerless to stop."
1 Encyclopaedia Britannica, 1966, Volume 22 'Time – Time Measurement' P224
About the artists:
"A primary function of art is to bridge our mental and physical worlds. Through crass materialism we've reduced art to cultural real estate. 'Actual' creativity can be neither bought nor sold, though it's husks, shells and skins often are. It's possible in art to use meta systems without over-reliance on physical residue and attendant marketplace hustling, jockeying and squabbling."
"Art is the demonstrated wish and will 'towards' resolving inner and outer conflict, be it spiritual, religious, political, personal, social, cultural…or any interfusion of these."
"As well as ecology of natural environment, there's ecology of mind and spirit, each an integrated aspect of the 'other'. Our challenge today is to live this integration.
Already we're late. Time we 'have' is not so vital as time we 'make'."
Alastair MacLennan travels extensively in Eastern and Western Europe, Asia, North America and Canada presenting Actuations (performance/installations). He is a member of the performance art entity, Black Market International and a founding member (and current board member) of Bbeyond Belfast.
The primary core of my multidisciplinary practice is the medium of performance art, my practice spans across sculpture, drawing, photography, and sound which intertwine in my performance work. Live works deal with states of phenomenological expression and connectivity of the physical and meta-physical, where the vein of an innate knowledge as Beings in this world is explored, culminating in a lexicon of works that seek to communicate, focusing on the narrative between objects and action, incorporating vibrations of sound and energy. I explore natural materials as means of expression developing forms through performance actions and mark making, seeking to go beyond the shroud of 'modern life'.
My work has been exhibited both nationally and internationally, most recently at RiAP Québec and '60-120 Breaths' in Flax Art in Belfast as part of Humanism in Process. I am an active member of the Performance Art organisation Bbeyond Belfast.
Thursday 1 August
84-94 Great Patrick Street
Belfast BT1 2LU
Telephone: +44 2890 330920
Opening hours / start times:
Tuesday 10.30 - 17:30
Wednesday 10.30 - 17:30
Thursday 10.30 - 17:30
Friday 10.30 - 17:30
Saturday 10.30 - 16:00
Admission / price: Free
Open till 9pm on the first Thursday of every month.