Alan Butler: The Need to Argue in a Master's Language
Saturday 3 February – Sunday 27 May 2018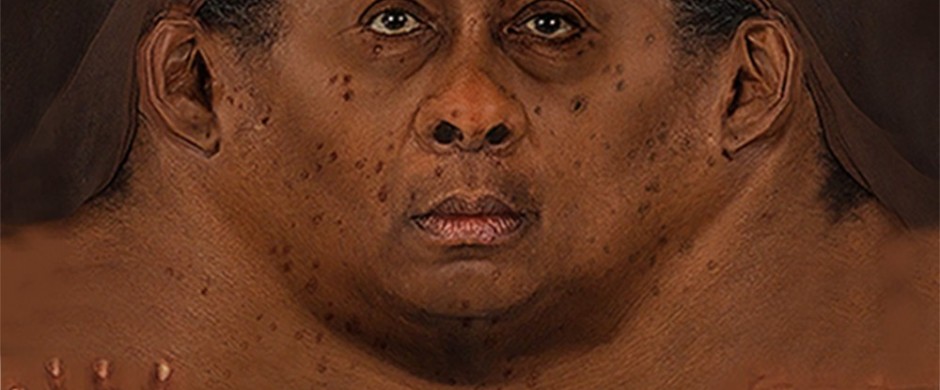 The Need To Argue in A Masters Language is a one-person exhibition based on Butler's on-going series of video-game photography, 'Down and Out in Los Santos'. Since 2015, the artist has been taking photographs that document the lifestyles and environments of the homeless population of Los Santos, the fictional city in the video game Grand Theft Auto V. To date, these works have been exhibited in exhibitions, publications and photography festivals around the globe in photographic form. For this exhibition in Visual's Digital Galleries, for the first time Butler will explore this subject through less photographic means, but rather using sculpture, print, video and installation to delve into the relationship between technology and representation.
Alan Butler's work often conceptually reflects and refracts the inner-workings of the internet, the implications of new media technology, and the politics of appropriation. He received his MFA from LaSalle College of the Arts, Singapore (2009). and BA in Fine Art from the National College of Art and Design, Dublin (2004). Recent activities include solo exhibitions Down and Out in Los Santos, Malmö Fotobiennal, Sweden (2017); HELIOSYNTH, Green on Red Gallery, Dublin (2017); We Were Promised Anarchy, But What We Got Was Chaos, Solstice Art Centre, Ireland (2015); Youth Outreach In N. Korea, Supermarket , Stockholm, Sweden (2015); The Parallax View, Ormston House, Limerick, Ireland (2014); and group exhibitions As Above, So Below, Irish Museum of Modern Art, Dublin (2017); Les Rencontres d'Arles, France (2017);Scissors Cuts Paper Wraps Stone, CCA Derry/Londonderry (2016) ; FUTURES: Anthology 2, Royal Hibernian Academy, Dublin, Ireland (2015); Telling Lies, RUA RED, Dublin, Ireland (2015); Please return, Embassy Gallery, Edinburgh, Scotland (2015), among others. He lectures in Fine Art Media at the National College of Art and Design. He is represented by Green On Red Gallery, Ireland.
Saturday 3 February – Sunday 27 May 2018
Old Dublin Road, Carlow
Telephone: +353 59 917 2400
Opening hours / start times:
Tuesday 11.00 - 17:30
Wednesday 11.00 - 17:30
Thursday 11.00 - 17:30
Friday 11.00 - 17:30
Saturday 11.00 - 17:30
Sunday 14:00 - 17:00
Admission / price: Free
Remember to pay for the parking! Box office open, as well as times given, on day of theatre events from 6.30pm to show start.