Alan Butler: HELIOSYNTH
Thursday 9 March – Saturday 13 May 2017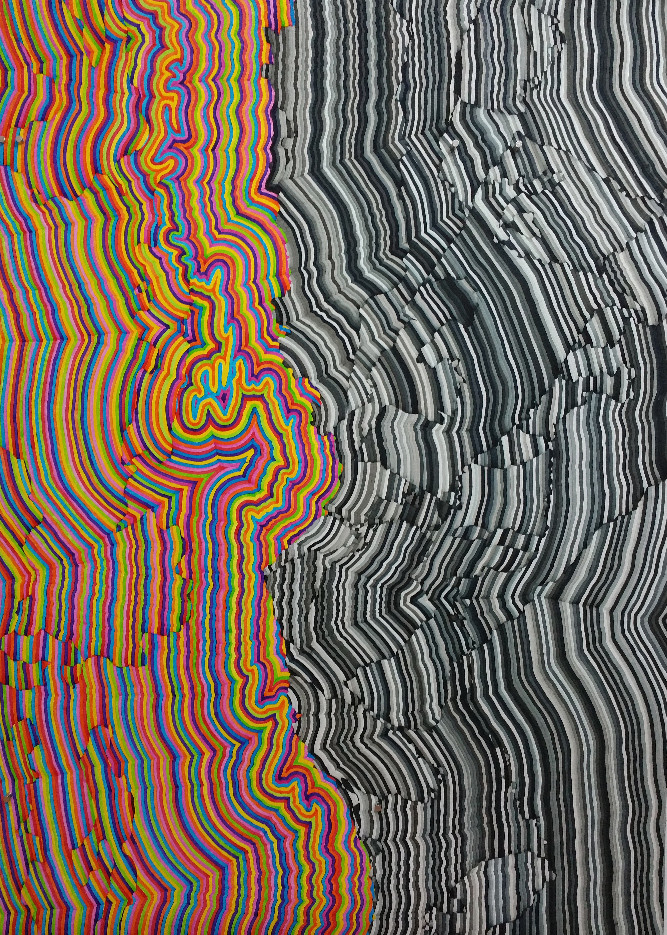 HELIOSYNTH is the artist's first exhibition in a commercial gallery and comes at the end of a plethora of exhibitions and curated online shows in Ireland and internationally from Belgrade to Skibereen. Butler has garnered a reputation for being one of the most insightful and inventive artists whose "raw material" is the virtual. His use of digital simulacra has unexpected, ravishing and perplexing philosophic results and is as close to the pioneering technologies of the early 19th century daguerreotype and cyanotype as it is to the silicon technology in your pocket and on your desk.
The exhibition will include new, unique monumental works on paper, digital photograms, new sculpture and video works. He has released a small preview of a feline walk through the history of art on Mars to Beethoven's 'Piano Sonata no. 14 in C#m' as follows: https://youtu.be/fcOsKj_P0FI.This work itself is the first outing of a custom video game simulation, which will be further developed over the next year.
A feature of this show are the large-scale wall works which fall under two categories, painting and print. The former, a number of works from a series called Deskscapes are light-fast pigment paint on archival cotton, and re-imagine popular desktop wallpapers as psychedelic abstractions. The latter are from a series of deep-matte lambda prints ( a hybrid digital/analog photographic process ) which use forensic analysation software to remove the photographic components from smartphone wallpaper imagery, leaving behind only the digital scarring of the jpeg-saving process.
HELIOSYNTH is a fake word. A construct combining two extremes of interest to the artist and perfectly captured in his own cyanotypes. Using this 19th century photographic technique, light-sensitive Fabriano paper is exposed to the writing effects of the sun to " grow " stunning plant forms which have been extracted from video games files. These works formally reference seminal works by Anna Atkins from the mid-1800s. However, instead of the legend in Latin, each boasts its own digital filename in bold script below.
Butler's work is such that you are made to question your grasp of the world around you, itself in the grip of systems of knowledge and coding that is never far away from the override or delete button. He is an artist concerned at the most fundamental level with the art of mimesis and representation holding a poignant mirror up to humanity and its hurtle forward powerfully captured in "ON EXACTITUDE IN SCIENCE", in which the artist has produced a shot-for-shot remake of the 1983 motion picture 'KOYAANISQATSI', commissioned by the Irish Museum of Modern Art for its forthcoming curated exhibition Above and Below, also in April.
Public events running during the exhibition at Green On Red Gallery will be announced.
Image: Alan Butler: Sierra.jpg (v1), 2016, lightfast pigment paint on archival 100% cotton portfolio rag, cold-mounted to dibond , 176cm x 126.5cm
Thursday 9 March – Saturday 13 May 2017
Spencer Dock
Park Lane, Dublin 1
Telephone: +353 1 671 3414
Opening hours / start times:
Wednesday 10:00 - 18:00
Thursday 10:00 - 18:00
Friday 10:00 - 18:00
Saturday 11:00 - 15:00
Admission / price: Free