Ailbhe Greaney: Room Without a View
Saturday 30 July – Saturday 10 September 2022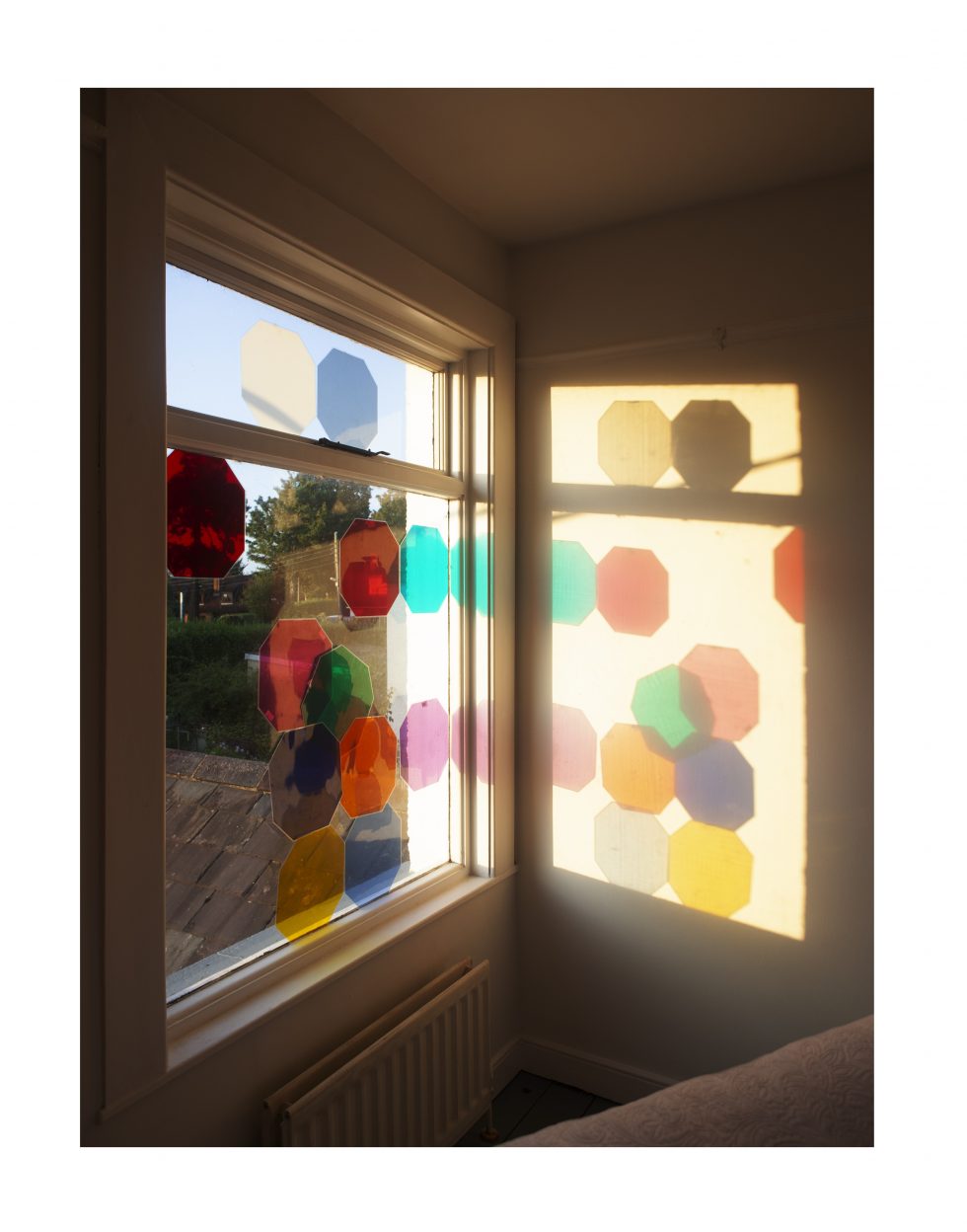 ――― In venue ―――
Golden Thread Gallery is delighted to present Room Without a View, a major solo exhibition by Ailbhe Greaney. Using photography, text, video and installation, Greaney's work challenges our unique perspectives and views of life today. Focusing on the physical view from a garden window, the exhibition uses this as a starting point to explore our different visual perspectives through photography.
The view out of a window changes constantly and we all see it in a different way. Windows or 'portals' are now constant in our life. It might be personal comparisons on social media or profile pages on websites. We all have a unique perspective of what we are seeing both online and in real life. Now more than ever it is essential to explore these different views, not just of the romantic and the ideal e.g the "beautiful Instagram life", but of our shared reality both on and offline.
Here, in the exhibition, the photography might act as the portal, through which we show our lives within the many social worlds that we inhabit.  Photography enables us to challenge personal perspectives and recreate worlds within worlds.
"Within times of crisis a sense of repetition, of static immobilisation, of each day as a counterpart for the next, prevails. The idea of a continuous, stable, yet ever changing view from a window – the existence of art, contemporary technology, social media; portals all, but not all Facebook – might offer some respite from such a sense of paralyses. These views might offer some opportunity to reproduce, to duplicate the world as we once knew it, or wished it to be."
There will be a series of talks and workshops throughout the exhibition.
Ailbhe Greaney's work has been exhibited and published both nationally and internationally, within institutions such as Aperture Foundation New York, Centre Culturel Irlandais Paris, EVA International, Format Festival, Golden Thread Gallery Belfast, PhotoIreland, Society for Photographic Education, Tate Modern and Tate Liverpool.
Born in Galway, Ailbhe is based in Belfast as one of the founding members of the BA(Hons) Photography & Video Degree (2007) and MFA Photography Degree (Campus 2010/ E-Learning 2015) at Ulster University's Belfast School of Art. She is Course Director of the BA (Hons) Photography with Video Programme, having being MFA Photography Director from 2013-2017. A BA(Hons) Communications Graduate from Dublin City University, Ailbhe also holds an MFA with Distinction from the School of Visual Arts New York, where she graduated as a Fulbright and Aaron Siskind Memorial Scholar.
She is the recipient of several other national and international awards, and her work is held within both national and international collections. She has previously held positions at The Guggenheim Museum New York, Blind Spot Magazine, Lux Imaging, Here Is New York and SVA. Her work will be on view as part of the PhotoIreland Festival 1-31 2022, where she will also convene a Think Tank on August 8th at Dublin Castle entitled Photography: An Empathetic Gesture? A specially commissioned installation piece will feature as part of the Centre Culturel Irlandais 20-year anniversary programme for Paris Photo 2022, alongside the work of Martin Parr and a UU Graduate exhibition co-curated by Ailbhe and CCI Directrice Nora Hickey Hickey M'Sichili.
Saturday 30 July – Saturday 10 September 2022
84-94 Great Patrick Street
Belfast BT1 2LU
Telephone: +44 2890 330920
Opening hours / start times:
Tuesday 10.30 - 17:30
Wednesday 10.30 - 17:30
Thursday 10.30 - 17:30
Friday 10.30 - 17:30
Saturday 10.30 - 16:00
Admission / price: Free
Open till 9pm on the first Thursday of every month.